Hitman Dev Breaking Years-Long James Bond Game Drought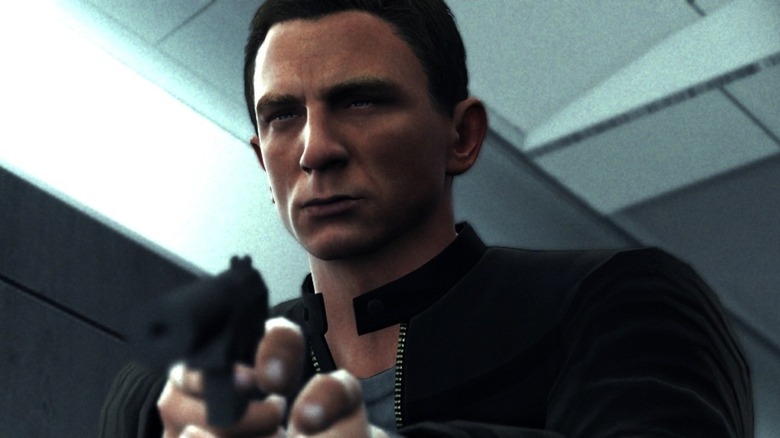 Activision
IO Interactive, the developer behind the Hitman series, announced a brand new James Bond title this week called Project 007. The upcoming release marks the first James Bond video game since 2012's 007 Legends. Although it's unclear what the game will entail at this point, IO does have a history with stealth and espionage games, so Project 007 seems to be right up the studio's alley.
Advertisement
The studio unveiled a teaser trailer for Project 007, which showed a bullet being placed inside a barrel before the barrel morphed into Bond's classic spiraling tunnel image. The franchise's familiar theme music played in the background. According to IGN, Project 007, which is a working title, is in development for consoles and PC on IO's Glacier engine. Additionally, IO is creating the game in collaboration with Bond movie studios MGM and Eon Productions. At this time, there is no set release date for Project 007.
In a press release, IO CEO Hakan Abrakin called Project 007 "the most ambitious game" in the studio's history. Meanwhile, in a press release shared by Game Informer, Robert Marick, MGM's Executive Vice President Global Consumer Products and Experiences, said the studio plans to "bring a new take on this legendary franchise to gamers and Bond fans around the world." IO promised to deliver a "wholly original" Bond story that will be released exclusively as a video game.
Advertisement
Between the mid-'80s and 2010s, James Bond starred in several shooter, RPG, and adventure games under Nintendo, Electronic Arts, and Activision, but the James Bond video game franchise came to a halt in 2012 with the release of Eurocom and Activision's 007 Legends, which was a huge flop. The game coincided with the release of the film Skyfall and celebrated the franchise's 50th anniversary. Gamesindustry.biz recently explored the reason for Bond's video game hiatus, noting that movie property holders are very careful when it comes to creating an experience that matches the franchise. Therefore, rather than dish out sub-par Bond experiences, the IP holders may tend to wait and seek the correct opportunity.
IO is taking on a huge project with the new game, but the studio is no stranger to spy-centric titles. The Hitman series follows an assassin known as Agent 47 throughout 12 video games and two films. The latest installment, Hitman 2, was released in 2018 and received several updates in the year following. IO will likely have its hands full as 2020 comes to a close, since the studio is still planning to release Hitman 3 on consoles and PC on January 20.