The Surprising Way The Callisto Protocol Is Linked To This Battle Royale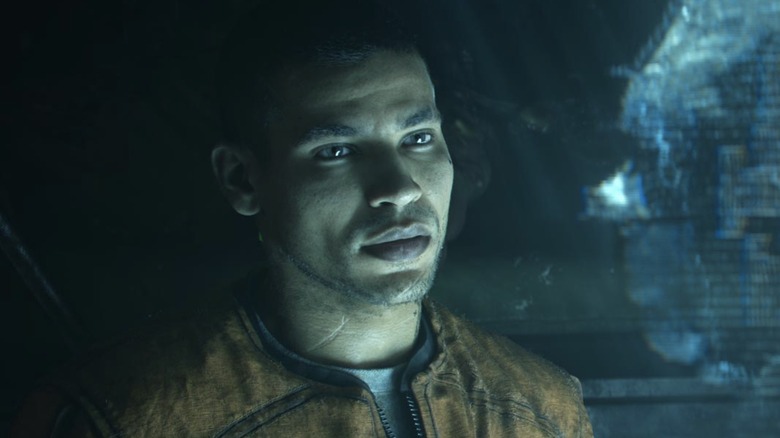 Krafton
Last night at The Game Awards 2020, a trailer debuted for a new game from a new developer. The Callisto Protocol is a terrifying-looking upcoming sci-fi horror title from Striking Distance Studios. While the development company's name may seem unfamiliar, the talent behind it is not — it's led by Glen Schofield, who is well-known for his involvement with the Dead Space and Call of Duty games. What's more, it appears The Callisto Protocol is set in the battle royale PlayerUnknown's Battlegrounds (PUBG) universe. 
Back in 2019, PUBG Corporation announced it was building a "world class development team from the ground up to create an original narrative experience within the PUBG universe." This was Striking Distance, based in San Ramon, Calif. In the wake of last night's trailer, IGN confirmed via a PUBG Corporation spokesperson that The Callisto Protocol is part of that narrative experience and is connected to PUBG. However, the spokesperson would not reveal how.  
The trailer appears to give off more Dead Space vibes than PUBG hints with its malfunctioning space-based Black Iron prison, mutated (infected?) creatures and unsettling horror survival elements. Schofield said during the world premiere reveal that the game has been in development for about a year and a half with more than 100 people working on it.
"It's a single-player, third-person, story-driven survival horror game set in the year 2320 on Jupiter's moon of Callisto," the studio head said. "Our goal is to make the single-most scariest game for PC and consoles."
Given what fans know about The Callisto Protocol (not much) and about PUBG's story (also not much), it'll be interesting to discover exactly how the two games are related. PUBG introduced a story trailer in advance of its fourth season that indicated PlayerUnknown himself is a wealthy man who survived a bombing in Erangel, PUBG's first map. Apparently, the horrors he experienced on that fateful night led him down a particular, shadowy path. Neither game has any obvious in-universe references to one another — that we know of, anyway — and they seem to be set in different genres and eras.  
Another mystery relates to a game from PUBG's Brendan Green, Prologue. It's unclear what relationship The Callisto Protocol might have with either PUBG or Prologue.
The Callisto Protocol is set for a 2022 release. Striking Distance Studios is teasing a big reveal on Dec. 17 at 10 a.m. PT. on Discord. A press release stated this will be "an uncensored red band version" of the existing trailer.