71% Of People Agree This Was The Most Disappointing Game Of 2020
Despite a pandemic defining the majority of it, 2020 ended up being a pretty good year for video games. Mega hits like The Last of Us Part 2 and unexpected successes like Hades alike have already cemented themselves as standouts in their respective genres, regardless of the plague-ridden year in which they were released.
Of course, in addition to innovative new approaches to the cinematic single-player adventure or rogue-lite dungeon crawler were the inevitable high-profile titles that failed to live up to their pre-release hype. Making a great game requires countless moving parts, so some releases failing to live up to their potential is far more the rule than the exception.
In order to determine which of these let players down more than any other, SVG conducted a survey asking respondents to pick their most disappointing game of 2020. The decisive winner (or loser?) was Marvel's Avengers, which earned 71% of votes.
Heroes can't always be super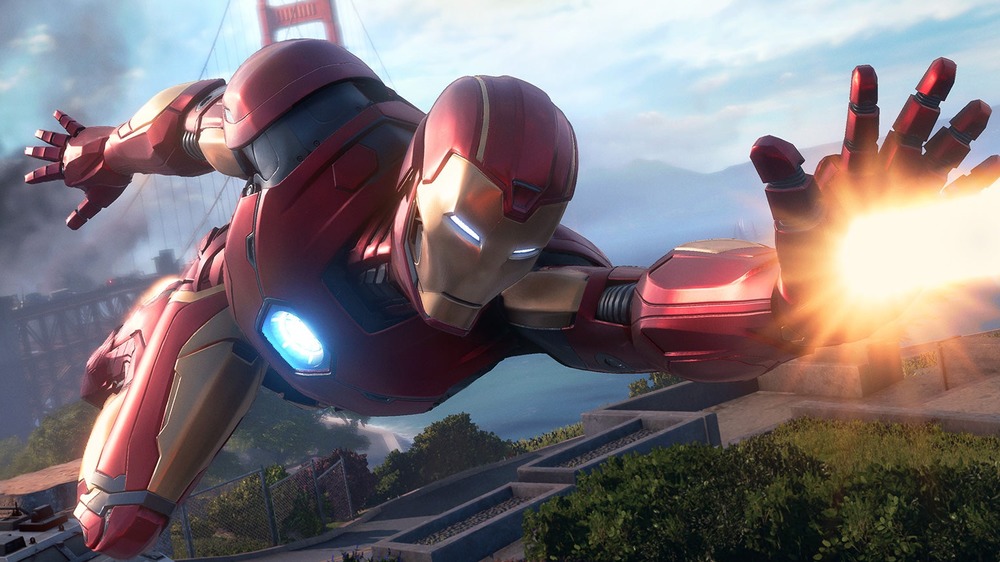 Square Enix
While games like those in the Marvel: Ultimate Alliance or Marvel vs. Capcom series have given players the chance to play as their favorite Marvel heroes since before the first Iron Man ever began filming, these titles, even in recent years, have remained more inspired by the comic books that established Marvel's flagship characters than the movies that turned them into cultural behemoths. The times that Marvel games have taken inspiration from movies, meanwhile, have generally not fared well.
Marvel's Avengers may not pull solely from the MCU, but many of its heroes resemble something closer to their film counterparts than how they appear in comics. Plus, Square Enix published the game, and developer Crystal Dynamics boasts a track record that includes the recent Tomb Raider games. In other words, players had numerous reasons to be excited for Marvel's Avengers prior to its release.
The final product, however, while not catastrophically bad, very much did not meet fans' expectations. A failed entry in a beloved media franchise is just about a perfect storm of a letdown, hence such a strong showing as 2020's most disappointing video game.
Familiar isn't always better
The next most disappointing was the recent Resident Evil 3 remake, which garnered just 6% of votes. Following a well-received remake of Resident Evil 2, players understandably expected more of the same but instead ended up with an sequel many felt was lacking in content compared to its predecessor.
Tied for third place among predetermined options, meanwhile, were Dragon Ball Z: Kakarot and Godfall, at 4% each. The former promised a playable version of the Dragon Ball Z TV series' story and the latter a sword-and-sorcery-based twist on the looter genre. Both games failed to impress, offering players more or less standard adventures rather than ambitious interpretations of their inspiration.
Garnering 14% of the vote was an "Other" option, asking players to list their choices not already represented in the poll in an attached comments section. Commenters frequently cited arguably the two most hyped games of the year, The Last of Us Part 2 and Cyberpunk 2077, as their top choices. Of course, Cyberpunk 2077 was so disappointing that developer CD Projekt Red has, at least in theory, offered refunds to all unsatisfied players who purchased a PS4 or XBox One copy, earning it an honorary spot as arguably the year's most famously disappointing game.