Among Us Is Making Its Way To Xbox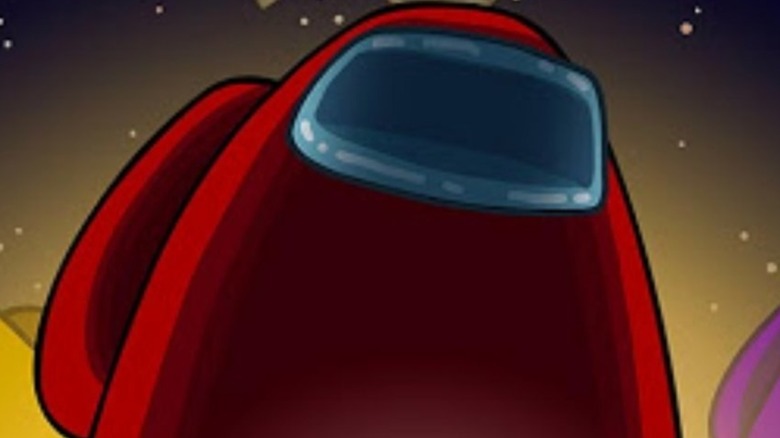 Innersloth
Good things come to those who wait, and the team at Innersloth waited several years for Among Us to explode in popularity. Now, gamers eagerly wait for more Among Us content, as well as new ways to play. Recently, Innersloth announced that gamers could play Among Us on the go with a Nintendo Switch port, but why should PC, mobile, and Nintendo gamers have all the fun? Xbox owners also want to betray their friends and total strangers, so Innersloth is fulfilling their wish.
Recently, Microsoft revealed that Among Us is also coming to the Xbox One and Xbox Series X/S. Moreover, the game won't just be available for purchase on those consoles — Among Us will grace Xbox Game Pass for both PC and Xbox platforms. However, instead of opting for a universal launch, Microsoft is providing a staggered release. If you have Xbox Game Pass for PC or Xbox Game Pass Ultimate, you can play Among Us on your computer right now (probably because the game is already available on computers through Steam). But, if you would rather load up a round on your Xbox console, you will have to wait until 2021. Exactly when in 2021? Nobody knows yet.
The good news doesn't stop there. You will be able to work with and backstab your teammates regardless of platform — as long as those platforms are PC, Xbox, and mobile. But doesn't the Switch port offer crossplay with the other game versions? Yes it does, so why doesn't the Xbox rendition cooperate with the Switch version? It could be a mistake or an issue with the port.
Since Among Us is strictly multiplayer, you will more than likely need an Xbox Live Gold subscription if you plan to play it on the Xbox One or Xbox Series X/S. So, if you have an active Xbox Game Pass and want to join in on the fun, you might want to upgrade to Game Pass Ultimate — it's $5 cheaper than buying Game Pass and Live Gold piecemeal.
After the Xbox receives its Among Us port, the PlayStation 4 and 5 will be the only consoles absent from the party. While the development team at Innersloth hasn't ruled out the possibility of PlayStation releases, InnerSloth told Inverse it would be "easier said than done." Then again, for a while, it looked like the game would never come to Xbox. With luck, Innersloth can betray gamer expectations once again sometime soon.