Fortnite Continues To Honor Chadwick Boseman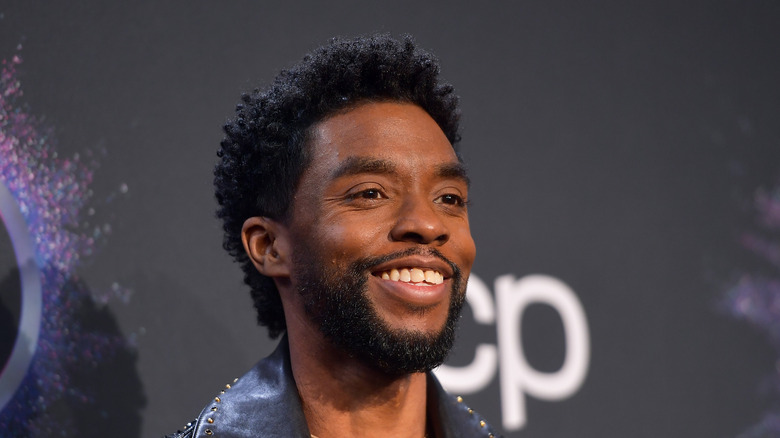 Matt Winkelmeyer/Getty Images
While Fortnite's official Marvel crossover ended with Season 4, Epic Games has continued to honor the late Chadwick Boseman with new Wakanda Forever Quests that will earn players a Wakandan Salute Emote.
Advertisement
The new quests and emote, announced via tweet on the official Fortnite account, went live on Dec. 21 and will remain available until Jan. 12. To unlock the emote, players must complete a total of ten matches, five of which must be either duos or squads, and outlast 500 opponents. Once the Wakandan Salute is unlocked, Fortnite players will also have a chance to participate in this week's #Fortography series. To join the event, gamers simply need to post screenshots of either standard Fortnite or Marvel characters using the Wakandan Salute in-game to Twitter using the #Fortography hashtag.
The Black Panther quest and emote announcement arrived ahead of the Fortnite Marvel Royalty and Warriors pack's speculated release. Fortnite Insider reported that data miners have uncovered that the collection will include Black Panther, Captain Marvel, and Taskmaster. Those reports were accompanied by in-game models, which in the past have been a good indicator of reliable information on new characters.
Advertisement
The rumored release date for the Marvel Royalty and Warriors pack is Dec. 23. While that date has yet to be confirmed, a recent emoji tweet from the official Fortnite account showed a black cat, a star, and a camera, which fans have interpreted as confirmation for the inclusion of the three characters.
In August, Boseman's tragic passing may have led Epic Games to alter its plans for including the fan-favorite Black Panther in the Marvel crossover event that began in the same month. Instead of adding Black Panther as a playable character, Epic chose to allow a large statue of an actual black panther serve as a memorial to the actor who played the hero in 2018's iconic Black Panther.
Boseman's unexpected death has led to debate within the gaming community about the morality of potentially profiting off the character. Individuals such as Paul Tassi, senior gaming correspondent for Forbes, have suggested that Epic sell Black Panther cosmetics but donate the proceeds either to a cancer charity or one of the many charities that Boseman himself actively supported — even while he battled his own terminal disease.
Either way, fans will likely appreciate these opportunities to remember Boseman and celebrate his life through Fortnite's in-game and online communities.
Advertisement