What To Expect From The First Genshin Impact Update Of 2021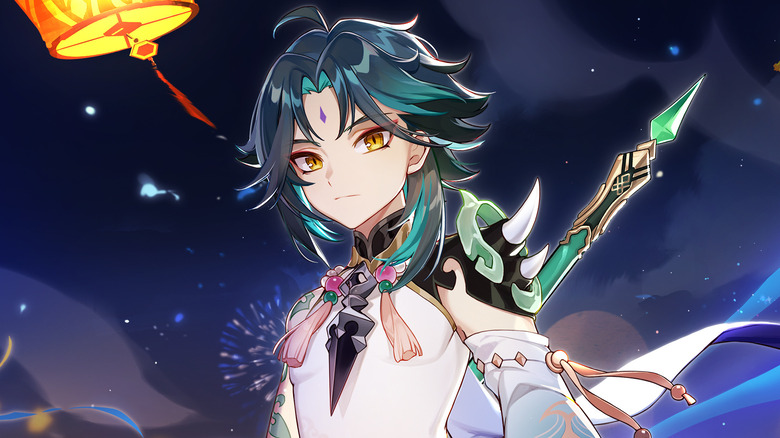 miHoYo
After sharing in a preliminary Q&A some key changes that will be made to Genshin Impact in its upcoming Version 1.3 patch, developer miHoYo recently detailed in a press release even more of what players can expect in the forthcoming update, subtitled "All That Glitters."
First and foremost, miHoYo revealed that the first Genshin Impact patch of 2021 will be arriving on Feb. 3, 2020. Many of the new gameplay elements the update will introduce are going to center around a holiday in the world of Teyvat called the Lantern Rite, which is functionally a festival celebrating the new year.
Participation in the Lantern Rite will only be possible on a limited event basis, reflecting the in-fiction seasonality of the holiday. Among the activities in which players can take part during the Lantern Rite festival will be a tower defense game, called Theater Mechanicus. Footage of Theater Mechanicus appears in a trailer for the new update, demonstrating how elemental towers are used to fight against an army of Hilichurl enemies.
Just as in prior updates, Version 1.3 will introduce a new playable character that lucky or persistent players will be able to obtain from its gacha system. This latest addition to Genshin Impact's roster is named Xiao, a 5-star Anemo (or wind) element user who wields a polearm. Xiao's appearance will be accompanied by a questline in which players will learn more about his role within the game's story.
In addition to seasonal activities, the Lantern Rite will provide players with 10 Intertwined Fate items per day as a login reward. Other resources, like Primogem currency and rare level-up materials, will be available as rewards for participating in the festival.
Finally, in addition to some general gameplay tweaks and changes, every player will be given the chance upon the arrival of Version 1.3 to choose one out of a selection of 4-star characters to join their party at no cost. The list of characters from which players can choose includes Xiangling, Xinyan, Beidou, Ningguang, Xingqiu, and Chongyug, all of whom are from the Liyue Harbor region where the Larntern Festival takes place.
The Lantern Festival event arrives on the heels of an event titled "Lost Riches," which lasted from Jan. 8 to Jan. 18. Version 1.3 is set to arrive on Feb. 3 for all versions of Genshin Impact simultaneously. That includes editions of the game for PS4, P5, Android, iOS and PC.