Snoop Dogg Fans Won't Want To Miss This Madden NFL 21 Event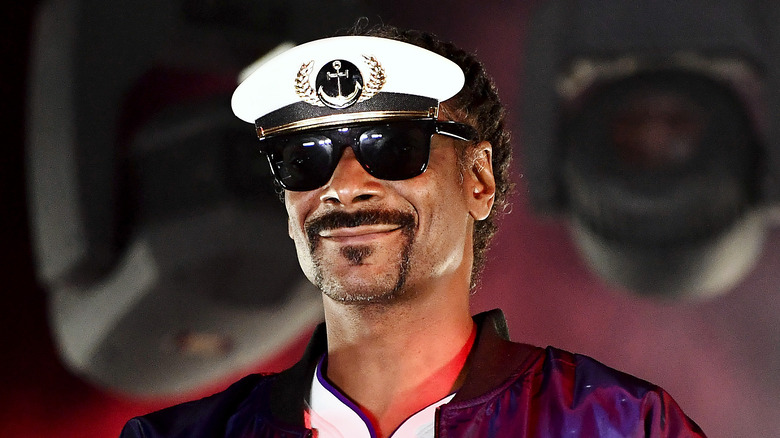 Frazer Harrison/Getty Images
After the 2021 Pro Bowl was cancelled due to the worldwide COVID-19 pandemic, the NFL worked with EA Sports to reimagine the celebrated game on the digital stage.
The event will be sponsored by Verizon and feature an all-star roster of athletes and celebrities from the entertainment world, including "Snoop Dogg, Deshaun Watson, Derrick Henry and Keyshawn Johnson competing for the AFC, while Bubba Wallace, Marshawn Lynch, Kyler Murray and Jamal Adams will play for the NFC." Popular streamers like Ninja, AMP, AustinShow, and FaZe Swagg will all host watch parties on Sunday, January 31, at 5 PM EST on their independent channels to hype up fans. The Pro Bowl will re-air on the NFL Network at 8 PM EST, just after the watch parties online.
As of this writing, Snoop Dogg has not mentioned the Pro Bowl on his official Twitter account, but he did have something to say in EA's official announcement. "I can't wait to do it big with football fans in my favorite game," Snoop commented. He continued by challenging the other team and stating, "I'm a Madden NFL star."
Some of Snoop Dogg's teammates have also voiced their excitement for the Pro Bowl, and more specifically the opportunity to play with Snoop. Derrick Henry of the Tennessee Titans tweeted, "As soon as they said 'You and [Deshaun Watson] are playing with [Snoop Dogg] and [Keyshawn Johnson] in the [Pro Bowl]' I said–I'm in! Let's get it."
Madden NFL 21 didn't get off to the best start when it was released in 2020. Fans weren't happy with the game's microtransactions and lack of new features, but the 2021 Pro Bowl event might just help EA sell more copies of their latest football game. EA will give players a free trial of Madden NFL 21 from January 28 until January 31. After the trial period, interested fans can nab the game for a steep discount of 60% off until February 8.
Snoop fans will find the rapper's inclusion in the 2021 Pro Bowl no surprise. The West Coast rapper has a long history of involvement in the gaming industry and considers himself a gamer. For Snoop Dogg's 49th birthday in 2020, Microsoft even gifted him a Series X fridge, stocked with gin and juice, a custom cake, and yes, a real Xbox Series X.
David Tinson, the CMO of EA, sees the event as a means to bring gamers and football fans together in a new way. In EA's press release, he enthusiastically supported the endeavor, noting, "We're further blurring the lines between reality and the virtual worlds of our games, creating new opportunities to connect fans through the sport they love."
Hopefully, the Pro Bowl event will help EA make the move to next-gen systems like the PS5 and the Xbox series X and allow them to recover after the lackluster reception of Madden NFL 21. Either way, fans of West Coast rap and football have reason to celebrate this weekend.