The Most Bizarre PS5 Vacation You Can Take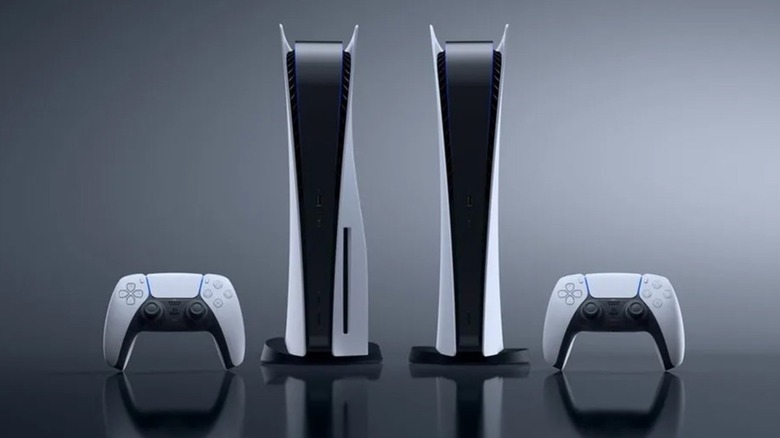 Sony Interactive Entertainment
The ongoing COVID-19 pandemic continues to bar travel for most folks, and the PS5 remains in short supply, leaving gamers desperate to go somewhere, anywhere, to get away from daily struggles. But do people want to go to a fancy 7-Eleven, get wasted on Slurpees, and play games all night long? Yes, of course they do.
7-Eleven announced that they will open their brand-new 7-Eleven Evolution store to two sets of lucky gamers on Friday, February 26, and Sunday, February 28. Fans aged 18 and older who live in Dallas County, Texas, can begin booking on February 1 on Airbnb. For just $11, the lucky gamers will get to hang out in the brand-new 7-Eleven Evolution store before it opens to the public, play PS5 (with its relevant accessories), and eat all the snacks, Slurpees, and tacos 7-Eleven has to offer. The two lucky groups will also get a one-hour streaming session with FaZeTemperrr, founder of the FaZe Clan.
The 7-Eleven will also be a little different from its usual fluorescent splendor. The new store will be "transformed into a plush futuristic gaming palace," allowing guests to snack, play, and lounge in style. Images of the setup include cushy reclining chairs, a big-screen television, and soft lighting perfect for gaming.
The official Airbnb listing for the 7-Eleven Evolution event lists Dak Prescott, famous NFL quarterback and Dallas native, as the host for the event, which boasts a long list of amenities. Those who book will receive swag bags, as well as robes and slippers to get cozy in while enjoying their evening.
7-Eleven includes COVID precautions in the listing, noting that, "Sanitation measures include a team of certified biohazard professionals disinfecting the location prior to guest arrival, along with health screenings for guests, personal protective equipment (PPE) and hand sanitizer stations." Guests must wear masks when not eating or drinking. Even with these guidelines, the setup seems incredible, as well as incredibly safe.
7-Eleven Senior Vice President Marissa Jarratt commented on PlayStation's involvement in the event, stating, "The ultimate gamers' console warranted an experience just as exclusive in our newest 7-Eleven Evolution Store — our ultimate retail environment. We can't wait to immerse a few gamers in the limitless world of 7-Eleven." For everyone who doesn't manage to book a night at the 7-Eleven Evolution event, PlayStation will also participate in the Get What You Crave sweepstakes, which provides 7-Eleven shoppers with a chance to win a new PS5.