The Unlikely Place To Find New Nintendo Toys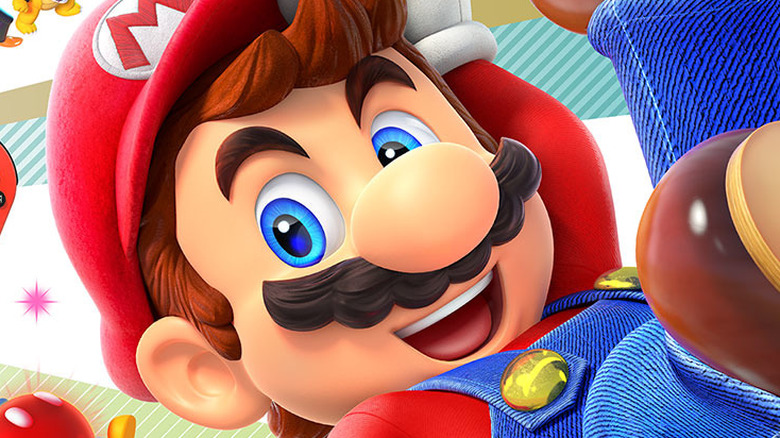 Fast food kids' meals have come with some pretty unique toys and collectibles over the years. Now, Burger King is continuing the long tradition of drive-thru trinkets with its new set of Nintendo Switch-inspired toys, available now for collectors of all ages.
BusinessWire reports that the meals will include toys inspired by six popular games. Included in the promotion are figures based on Animal Crossing: New Horizons, Mario Kart 8 Deluxe, Luigi's Mansion 3, Super Mario Maker 2, The Legend of Zelda: Link's Awakening, and Splatoon 2. Toys will be available from Feb 1. through March 15 in the United States, Canada, and parts of Latin America.
How can you get them? There will be one toy available per King Jr. Meal, so you'll presumably need to eat quite a lot to collect them all. And, of course, they're only available while supplies last.
But, as with most promotions, that's not all.
From Feb. 8 to Feb. 22, Nintendo fans can also purchase a "Super Mario Meal" through either the BK Mobile App or BK.com. Anyone who does so enters a contest to win a "Nintendo Switch Prize Pack." Winners will receive a copy of Super Mario 3D World + Bowser's Fury and a new Nintendo Switch. If you're not looking to eat too many Super Mario Meals, no purchase is necessary to enter this sweepstakes. Those who want a free method of entry can sign up for the Burger King website and still receive one entry per day.
This isn't the first time Burger King has partnered with Nintendo. In 2012, the two companies joined forces to produce a whole line up of Wii U toys, also distributed through meals. According to Nintendo Today, the line up for that promotion included Mario, Luigi, Donkey Kong, and a Green Koopa Shell. Even earlier than that, in 2008, Club BK meals played host to ten Nintendo Wii figures from Super Mario Galaxy, Metroid, and Donkey Kong.
In recent months, many fast food chains have been looking for ways to capture the imagination of the gaming audience. Just a few months ago, Burger King hinted at a partnership with PlayStation through social media. Less than a year ago, McDonald's released its very own line of Funko Pops. And don't forget it's only been a couple of months since the announcement of the KFConsole.
As supplies are limited, those who are interested in the new Burger King toys should probably start looking for them now.