The Most Purchased Item In Animal Crossing New Horizons Isn't What You Think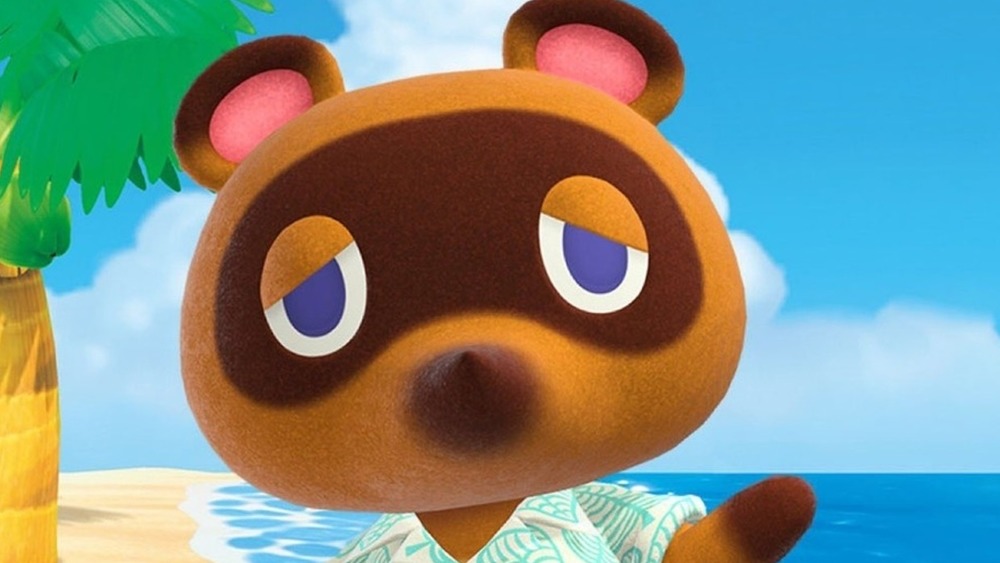 From furniture to clothing to practical tools and more, there are so many incredible items on Animal Crossing: New Horizons (plus real-world consoles themed around the game). The game had a great 2020, and it's going strong into 2021 with plenty of free updates. But at some of the top fan-made ANCH marketplaces, where players can buy and sell in-game items, what are the most popular baubles?
Per Polygon, fan marketplaces like Nookazon and Nook.Market have tracked ACNH item sales, and there are a few key items that reveal the priorities of players. Nookazon's top five are, in order (drumroll, please!): Nook Miles Ticket, Cutting Board, Ironwood Dresser, Crescent-Moon Chair, and last but not least, Fish bait. Given the massive success of Animal Crossing and its overlap with quarantine, it makes sense that some people feel inspired to get away on vacation with Dodo Airlines. Since the beginning, the Nook Miles app (along with many other helpful apps on the ANCH Nookphone) has been key to gameplay.
Nook.Market's top five items are Cute Bed, Soft-Serve Lamp, Pinball Machine, Floor Light, and Cute DIY Table. Cozy winter gaming vibes? Most definitely.
Having It All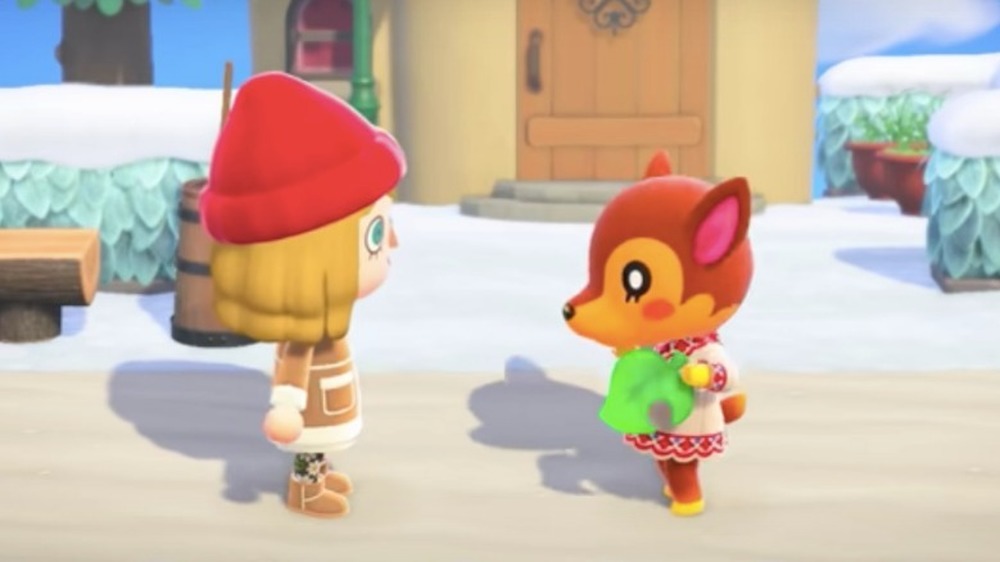 Comparing how hot these items are on the ANCH online marketplaces with how players can acquire them in-game provides some interesting insight.
Starting with Nookazon's top 5 items, the Nook Miles Ticket is available for 2,000 Nook Miles. To find the DIY recipe for a Cutting Board, you'll have to find a message in a bottle or get it as a gift from a normal neighbor. Snooty neighbors may gift you an Ironwood Dresser recipe. The Crescent-Moon Chair recipe's from Celeste, and Fish Bait's recipe has just one ingredient: manila clam. All the top 5 items on Nook.Market, the Cute Bed, Soft-Serve Lamp, Pinball Machine, Floor Light, and Cute DIY Table, are all available at the upgraded version of Nook's Cranny.
Though there's clear interest in decorative items, marketplace users also value practical items like fish bait and Nook Miles Tickets. Most of all, they prioritize buying items that require specific interactions and luck. Given the limited stock of daily items at even the upgraded Nook's Crany, it makes sense that they dominated the Nook.Market list.
Whether you're traveling, shopping on the marketplaces, or just chilling in your crescent-moon chair, this info shows some common themes. After all, who doesn't love a nicely-decorated place to lounge and a vacation?