The Borderlands Movie Gains Another Star For The Cast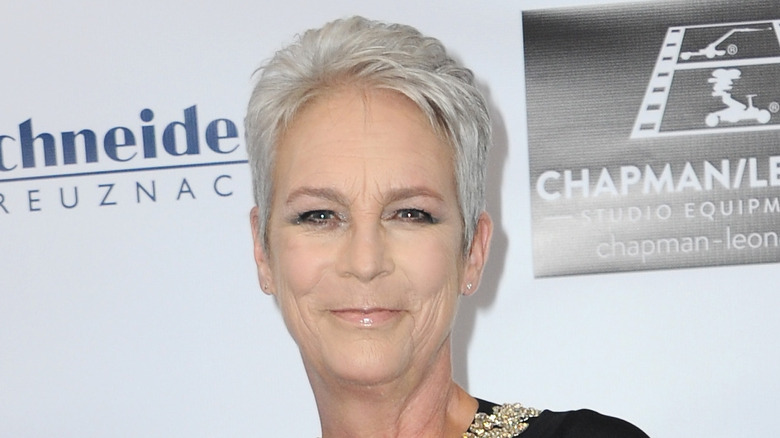 Albert L. Ortega/Getty Images
A Borderlands film has been in the works for years at Lionsgate, with information slowly materializing. While the game devs have specific ideas about casting, little information has surfaced about which stars will actually appear in the film. Rumor had it that Cate Blanchett was in talks to star as Lilith, a role that was eventually too good for Blanchett to pass up. Now, another star has joined the cast, and she's one you might say is a killer catch.
Collider exclusively reported that Jamie Lee Curtis — who fans will know from 2019's critically acclaimed Knives Out, as well as the Halloween franchise — has officially joined the cast of Borderlands. Cutis will appear with Cate Blanchett as Lilith and Kevin Hart as Roland, completing a trio of top-tier stars who all bring something different to the cast.
Curtis will play Dr. Patricia Tannis, who appears in all three Borderlands games. Tannis has an obsession with finding Vaults on Pandora and originally participated in a research team that intended to do just that. However, Tannis stayed on Pandora long after her colleagues were killed or called back home, continuing her mission long after it was officially cancelled.
Tannis represents an underrepresented population as well, as she is autistic. In the "Hidden Journals" mission briefing, players learn that Tannis has Asperger's. While Tannis' Asperger's is canonical, there's no word about how or if it will be portrayed in the film.
Even though fans don't know details about how Curtis will portray Tannis, or what choices the script makes about Tannis' story, director Eli Roth has spoken out about the latest casting choice. An acclaimed horror director, Roth said in a statement to Collider, "Working with the iconic Jamie Lee Curtis has been a lifelong dream of mine, and I am so excited for her to bring her humor, warmth and brilliance to the role of Tannis." Nathan Kathane from Lionsgate Studios added, "Jamie is unique in that her characters have depth and gravitas, but are also always hugely entertaining — she commands the screen." Curtis' acting credits precede her and she has become a titan of Hollywood.
Curtis will also star in the upcoming Halloween Kills, though production has been delayed due to the ongoing coronavirus pandemic. Curtis revealed that the upcoming film will focus on other characters who experienced trauma at the hands of Michael Myers, and that it represents larger political issues in America.
Lionsgate has not yet announced a release date for the Borderlands film.