The Borderlands Movie Cast Keeps Getting Better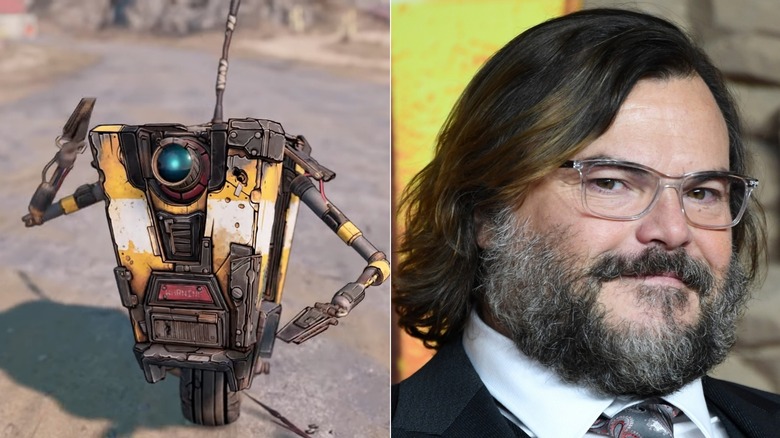 Stuart C. Wilson/Getty Images
The upcoming film adaptation of Gearbox and Take-Two Interactive's loot-shooter Borderlands has already picked up some major star power. Thanks to a recent announcement, fans now know who will lend their voice to the character some consider to be the face of the franchise.
Comedy legend Jack Black – best known for his roles in films such as School of Rock, Nacho Libre and the recent Jumanji reboots, as well as being one half of the comedy musical act Tenacious D — has been cast as the voice of the wisecracking robot Claptrap. Director Eli Roth stated that "Claptrap is the funniest character in the game, and Jack is perfect to bring him to the big screen." Black has joined Kevin Hart, Jamie Lee Curtis, and Cate Blanchett in the upcoming Lionsgate project.
Claptrap – labelled as a Cl4P-TP general purpose robot – is the first character players meet as they step off the bus in the original Borderlands game. He serves as a guide and companion throughout the vault hunters' adventure. The character has since appeared in every entry in the franchise and even had DLC based around him, such as Claptrap's New Robot Revolution and Claptastic Voyage. The character's recognition also extended beyond gaming with a brief cameo in the film adaptation of Ready Player One.
This won't be Black's first foray into video game related content. In 2009, Black lent his voice to protagonist Eddie Riggs in Double Fine's heavy metal opera Brutal Legend. He also appeared in titles such as 2014's Broken Age, 2020's Tony Hawk's Pro Skater 1 + 2, and will in feature in the upcoming Psychonauts 2.
The first Borderlands game released in 2009 and tells the tale of four hunters on the planet Pandora in search of a legendary vault full of alien weapon technology. The series has produced three sequels and an episodic Telltale Games adventure, Tales from the Borderlands, which will return to digital storefronts next week. The Borderlands franchise includes tons of lootable weapons and a comedic tone that the upcoming film looks to capitalize on.
Borderlands isn't the only video game property set to hit the big screen, as series such as Mortal Kombat and Uncharted, which wrapped filming last year, will also grace box offices and streaming services in the near future.