Pokemon Villains Throw A Serious Wrench Into Twitter's Game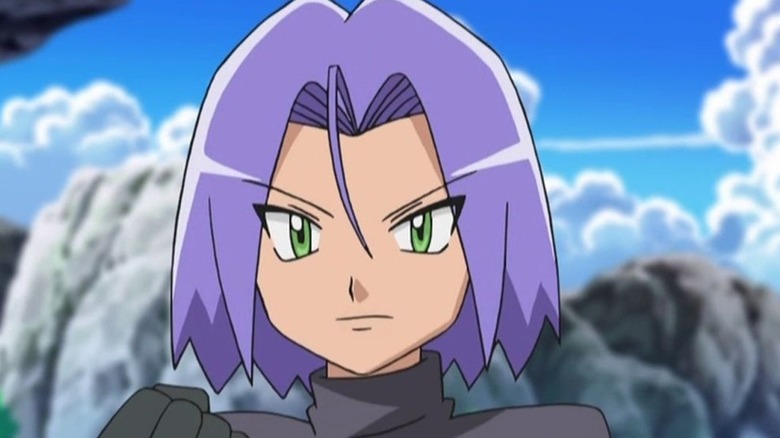 If you've been paying attention to the Pokemon scene these past few years, you've probably seen or been a part of the "Twitch plays Pokemon" trend, in which Twitch users banded together to play the game by entering commands via chat room directions. And to everyone's surprise, that gaming social experiment ended up becoming a success. At the start of 2021, Pokemon fans have found another unique way to enjoy the retro Game Boy titles — one that may now be under attack from some infamous Pokemon baddies. 
Advertisement
A group of Twitter users have been attempting to complete Pokemon Red through a separate Twitter user's avatar. That user is Constantine Liétard, who's a 3D programmer from Gameloft Montreal that's figured out a way to continuously change his avatar based on other Twitter user's comments.
Recently, villains from the world of Pokemon joined in to disrupt this latest trend. During the evening hours, a group of Twitter users referring to themselves as "Team Rocket" wreaked havoc on players' progress. The mischievous collective took control of the Pokemon Red playthrough and released five of the strongest Pokemon from players' grasp.
After the damage was done, Liétard sent out a solemn tweet that acknowledged the Pokemon that had been lost due to Team Rocket's nefarious actions. "Team Rocket released most of our team, it is time so say goodbye to our fallen heroes," Liétard stated. The game's main community of players managed to regain control of the proceedings, but were only left with a Kadabra from their previous crew of high-level Pokemon.
Advertisement
Twitter user Grunt's Ghosts took issue with the way that the Team Rocket players have been basking in their disruption. "The worst part of all this is that they know who did it and the d***heads were on the community Discord bragging about it," Grunt's Ghosts noted. "But the community there decided to just move on, which means that those d***heads are still around, won, and will do this again. The fun is ruined."
Even though the Pokemon Red Twitter playthrough got tripped up a bit, users have recovered surprisingly well in its wake. Follow-up tweets show a Zapdos nicknamed CHAD attaining victory during battle and an Alakazam earning players an Earth Badge through its latest win.
Team Rocket aren't the only ones causing a ruckus in the world of Pokemon fandom. Here in the states, McDonald's has included Pokemon cards as a part of its latest Happy Meal rewards — and they've been flying off the shelves. A quick look through Twitter will show you just how wild that latest collectible card craze has been.