The Last Of Us Fan Paints Pedro Pascal Into His New Role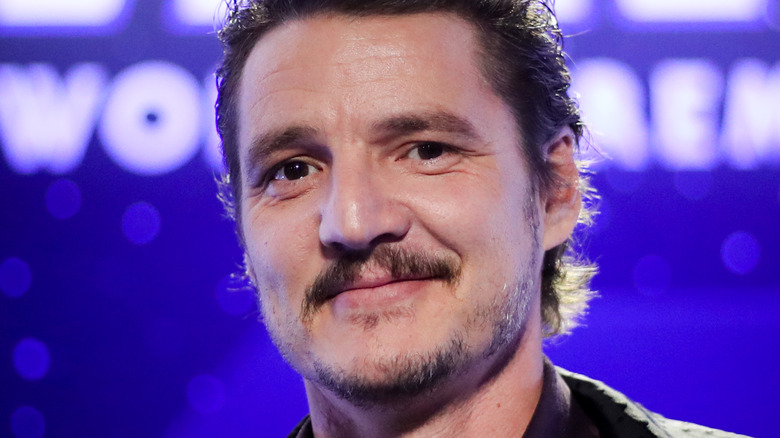 Rich Fury/Getty Images
Fans of The Last of Us don't need to wait for a trailer before they see what Pedro Pascal might look like as Joel Miller in the upcoming HBO series. A talented artist on Reddit gave fans a detailed mock-up of Pascal as Joel this past weekend. Pascal, known for his starring role in The Mandalorian, was recently cast in the upcoming adaptation.
Advertisement
Artist Andrea C. White shared the portrait on Twitter on Feb. 13 and then on Reddit the following day. It's been making the rounds online since. In it, fans get to see a version of Pascal with a battle-scarred face, unkempt hair, a scruffy beard, and Joel's signature green flannel. But perhaps it's the haunting stare that looms from the darkness and bores a hole into the viewer that completes the look.
"He's gonna kill it, isn't he?" Reddit user Revan_2504 commented in response to the artist's post and the casting of Pascal.
The artist got even more eyes on the portrait when The Last of Us writer and director Neil Druckmann tweeted it out on Tuesday. 
"Damn... our fans don't waste time. Well done!" Druckmann tweeted in response to the portrait. 
Advertisement
Other artists have been sharing their own renditions of the cast choices for The Last of Us, including more traditional paintings and Photoshop jobs.
Pascal's stardom has been on the rise since nabbing the role of "Mando" opposite "Baby Yoda" — err, Grogu — in Disney's hit show The Mandalorian. Interestingly, Pascal will become yet another accidental father figure in his role as Joel. Fans have reacted mostly positively to the casting choice, including Joel's voice actor from the game, Troy Baker, who tweeted his excitement about it last week. Bella Ramsey, who joined Pascal on the Game of Thrones cast as the tiny but fierce Lady Lyanna Mormont, will play Ellie.
The HBO series, which was announced last March, still doesn't have an expected release date, although is rumored for late 2021 at the earliest, according to ScreenRant. In addition to Pascal and Ramsey, the series will also bring in talent from another HBO series. Director Kantemir Balagov and writer Craig Mazin, who both worked on HBO's grim retelling of Chernobyl, have also joined the team. Druckmann will be on the team as well.