The Company Behind FarmVille Is Making A Star Wars Game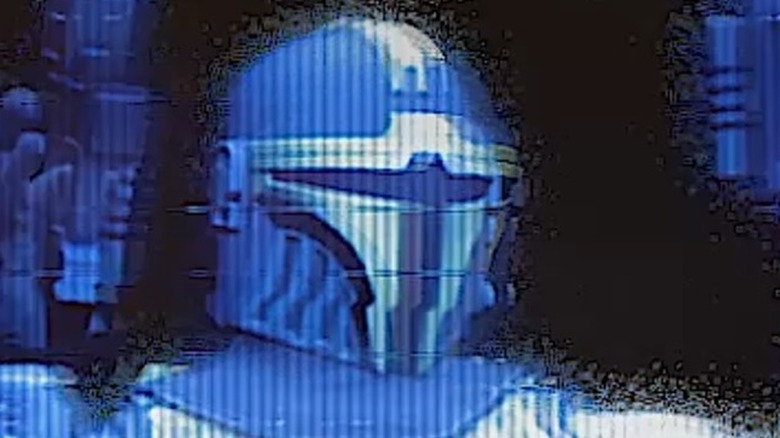 Great news, Star Wars fans: you've got a brand new game on the way. Zynga, the company that brought you FarmVille, Words With Friends, and tons of other mobile and desktop titles, is launching Star Wars: Hunters later this year, in collaboration with Lucasfilm Games.
Announced yesterday during a 50-minute Nintendo Direct, Star Wars: Hunters will be available for mobile and Nintendo Switch. There's a lot left to learn about Star Wars: Hunters gameplay, since the brief teaser video doesn't show much more than a few character holograms and an arena entrance. According to the game's official announcement, "Star Wars: Hunters will bring players together to engage in thrilling, team-based, multiplayer battles." Furthermore, it is going to be an action-packed "competitive arena combat game" that will "[immerse] players in fast-paced and visually stunning Star Wars conflict."
Star Wars: Hunters players will be able to connect and compete in real-time. With bounty hunters, Jedi, Wookies, and more character classes to choose from — including some who have not yet been revealed to fans — there will be plenty of nostalgic and modern options to keep fans of all ages happy.
The game announcement was part of a jam-packed Nintendo Direct. Given how much other game news there was to share, it makes sense why just a sneak peek was given. Not to mention, it gives the developers time to build suspense and excitement. When the trailer was tweeted by the official Lucasfilm account, fans had mixed reactions. Some were excited, while others were wishing for different features, including availability on more consoles. One user tweeted, "A step in the right direction for sure, just need more games on all platforms." Another fan excitedly replied, "Let the battle begin!"
Some other notable announcements from yesterday's event included Mario Golf: Super Rush, the long-awaited Splatoon 3, and a remastered port of The Legend of Zelda: Skyward Sword — though some Zelda fans were disappointed there wasn't Breath of the Wind news. 
Star Wars: Hunters will be out sometime in 2021. An exact release date has not been revealed, but there are plenty of reasons for fans to be excited. First of all, the game will be free to download. Given the success of Zynga's hit title FarmVille, which has been part of a significant rise in gaming's popularity in the past decade and counting, this new title will hopefully be an exciting new chapter for both Star Wars fans and gamers alike.