This Failed Console Creator Is Doing It Again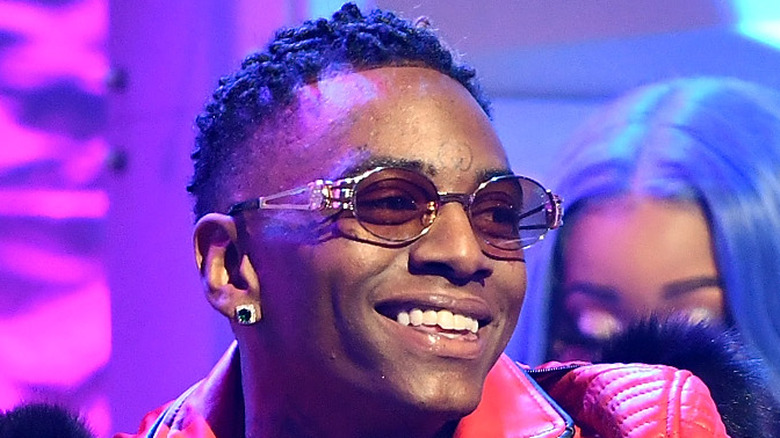 Marcus Ingram/Getty Images
Rapper Soulja Boy has decided to try making a video game console – again. You might've heard about it in 2018, when Soulja Boy sold a few different gaming systems that were basically emulators from Chinese manufacturer Anbernic. With pre-loaded games that Soulja Boy claimed were licensed to his company, the console was sold for less than a month before being taken down. Even the Sega Dreamcast lasted longer.
This time, Soulja Boy has a different approach. In a tweet on Feb. 20, 2021, Soulja Boy tagged the SouljaGame Console with two words: "Coming soon." The same words are on the new console's Twitter page, along with some more information. Apparently, the SouljaGame Console will be built "from scratch" with "all new games" and "all new deals." That's not all, though, as the SouljaGame Console has an Instagram account that already has pictures of the console and controllers.
Based on the pictures, the white console looks to be just a bit bigger than the controller sitting on top. IGN pointed out that this controller looks suspiciously close to the PS2's DualShock controller, and that the console itself looks very similar to the Xbox One S. However, fans will just have to wait until they get a closer look at the new SouljaGame console before making a definitive call regarding these similarities.
The Instagram account for the SouljaGame Console has a link in the bio that takes you to the Apple Store to download Fighting Soulja – Draco Edition, a mobile fighting game starring the rapper himself. Whether or not this means that SouljaGame owners will get to play a console port of the game is unclear.
Back in 2018, the SouljaGame Handheld, SouljaGame Console, and Retro SouljaBoy Mini didn't last very long. Despite Soulja Boy's insistence that the console was "100% legit," Selling emulator systems like this in the United States can cause major problems, especially when companies like Nintendo crack down against emulation. However, with Soulja Boy's assurances that this new console is being developed from scratch, maybe he won't run into the same problems a second time. 
The SouljaGame Console isn't the only upcoming console to be excited for – the KFConsole is supposedly coming in hot as well. Meanwhile, Intellivision is still working on putting the finishing touches on its new console, the Amico. If you're still struggling to find next-gen consoles, then hopefully these upcoming ones will hold you over once they're released.