This Upcoming Vampire Game Might Be In Some Trouble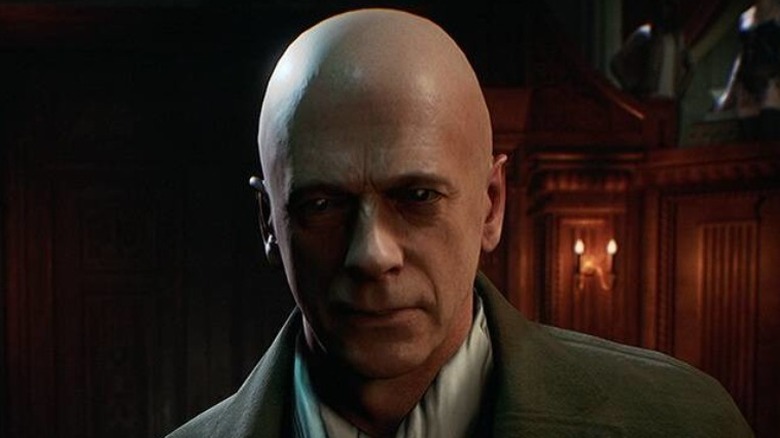 First announced in 2019 by Hardsuit Labs and Paradox Interactive, Vampire: the Masquerade – Bloodlines 2 initially had a 2020 release date. Then a worldwide pandemic happened and delayed a slew of games, including Bloodlines 2. Now, the game has been hit with yet another delay.
Advertisement
Paradox Interactive's year-end report for 2020 revealed that while the company is doing well, some of the company's games need a little more time in the creative oven. The report began by stating, "2020 was the best year in Paradox's history, with strong growth in revenue, profits and players." The report credited Crusader Kings 3 with much of its 2020 success before noting that other projects will be delayed longer than initially expected. One of those games is, unfortunately, Bloodlines 2. In fact, it isn't even expected to launch this year. 
The year-end report explained that a lack of ability to keep up with production "also affects the development of Vampire: the Masquerade – Bloodlines 2, where we communicated a delay during the third quarter of 2020. We have now chosen to postpone the release of the game further, and we will not be launching the game in 2021." Fans might feel disappointed with the delay, but it's important to remember the value of not rushing things (as the bugs in Cyberpunk 2077 seem to prove). Even so, the delay has a second worrisome reason behind it.
Advertisement
In addition to announcing the delay itself, Paradox Interactive stated that, "We have also decided that Hardsuit Labs will no longer be leading the development of Bloodlines 2, and we have started a collaboration with a new studio partner to finish work on the game." Though the document said it was a "difficult decision," Paradox Interactive offered no specific reasoning for this move. 
Switching development teams this late in the production process raised some red flags for fans, who sounded off online. One fan speculated that Hardsuit Labs' recent hires wanted to work on other projects more than Bloodlines 2, or that one or both studios wanted to make more money, leading to a split. No matter how gamers looked at the change in developers, the choice seemed baffling.
This isn't the first delay Bloodlines 2 experienced. In 2019, Hardsuit Labs announced that Bloodlines 2 would be pushed to late 2020, instead of Q1. With fans concerned over the development of Bloodlines 2 and no release date in sight, hopefully the game isn't walking in the footsteps of its ill-fated predecessor.