PlayStation Is Giving Away This Highly Rated Game With No Strings Attached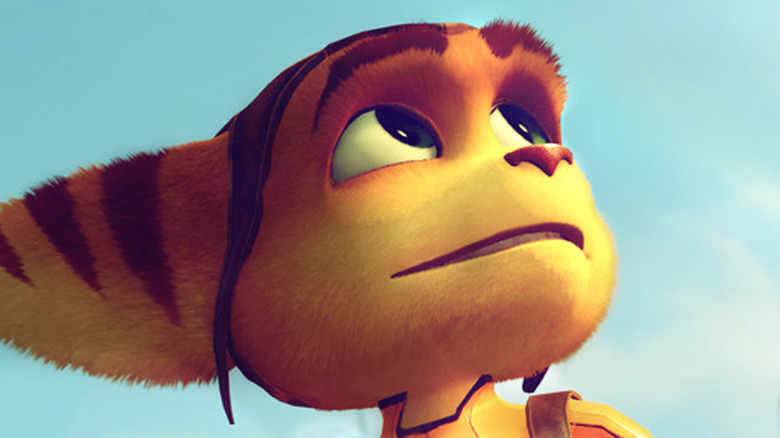 PlayStation is giving away a copy of Ratchet & Clank to gamers for free, no strings attached. This giveaway will be used to kick off another round of Sony's Play At Home initiative starting in March, Sony Interactive Entertainment CEO Jim Ryan announced in a blog post. More content will be coming too, he said.
Advertisement
No, it doesn't cost money. And no, you don't need to subscribe to any online services, like PlayStation Plus. Beginning on the evening of March 1, PlayStation owners will have access to a free download of 2016's Ratchet & Clank through March 31, the announcement said.
"What we outlined today is just the beginning of what's in store for Play At Home," Ryan wrote. "In the coming weeks, we'll share more details on free games and entertainment offers dropping for our PlayStation community."
The Ratchet & Clank series began back in the early 2000s as a PlayStation 2 exclusive from Insomniac Games (now owned by Sony). The PS4 reimagining was received warmly and garnered positive reviews from IGN, Polygon, and Game Informer, among others. PlayStation may also be using the free game to help hype up the upcoming release of Ratchet & Clank: Rift Apart, which is slated for June 11, 2021.
Advertisement
The announcement also said that PlayStation players could get 90 days of the anime-based streaming service Funimation, owned by Sony, and Wakanim (Funimation's European division), beginning on March 25. The 90-day subscription does not include the 14-day trial for new users.
PlayStation offered a similar no-strings-attached deal last year, when it launched the Play At Home initiative and offered Uncharted: The Nathan Drake Collection and Journey. The initiative began as a way to promote social distancing and quarantining during the beginning of the COVID-19 pandemic.
"This year, we wanted to go further," Jim Ryan wrote. "So we've designed a series of free games and entertainment offers for our PlayStation community to make the next few months a little more fun and enjoyable."
PlayStation didn't announce specifically what else it would reveal for the Play At Home initiative, but Ryan said that the company will share more details concerning additional game titles in the coming weeks. He also suggested that there will be other non-gaming content on offer, as well.
"I think we've got a great mix of games and entertainment offers lined up, and I hope this news made your day just a little bit brighter," Ryan added. "We consider ourselves privileged to bring you this entertainment, and we are very grateful to be a part of your lives."
Advertisement