Great News Just Dropped For Ratchet & Clank: Rift Apart Fans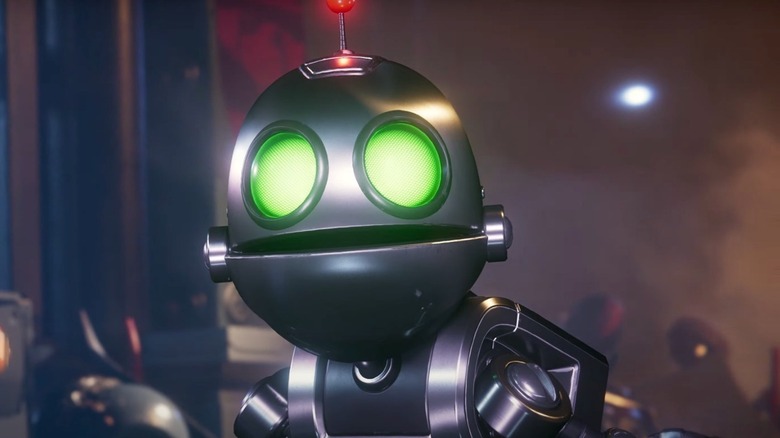 Fans have anxiously awaited an official release date for Ratchet & Clank: Rift Apart, the latest installment in the Ratchet & Clank series. For those eager to see the Lombax-robot duo enter the newest generation of gaming, now is the time to rejoice. The PlayStation Blog finally dropped the official release date, and it's not too far away.
Gamers can expect to get their hands on Ratchet & Clank: Rift Apart on June 11, 2021. Since this major PlayStation 5 title won't get a PS4 port, it could drive some fans who decided to wait to at last seek out a PS5. In addition to the release date, Sony dropped some other nice tidbits about Rift Apart to build more excitement for the upcoming release. 
A brief plot rundown revealed that both Ratchet and Clank were separated at the hands of Dr. Nefarious due to his dimensional recklessness. Whether it was intentional or not is to be determined after the game launches, but what is important is that throughout the journey, they find a new ally, traverse dynamic worlds, and — you guessed it — take command of some of the most awesome weapons imaginable.
Sony billed Ratchet & Clank: Rift Apart as a perfect game for both newcomers and seasoned veterans of the series. If you're eager to get your hands on a copy, pre-orders have opened, and there are a few bonuses for early buyers that might entice you even further.
Whether you pre-order the Standard or Deluxe Edition, you'll gain early access to the highly popular Carbonox armor that debuted in Ratchet & Clank: Going Commando, along with the Pixelizer from 2016's Ratchet and Clank. The Standard version retails at $69.99, and an extra $10 will score you the Deluxe Edition, packed with "five additional armor sets, 20 Raritanium to get a head start on upgrading your weapons, a sticker pack to use in Ratchet & Clank's first ever photo mode, as well as a digital artbook and a digital soundtrack."
The Ratchet & Clank franchise has been been dormant for nearly five years. That could explain why only 7 percent of Sony fans polled in early 2021 considered it the best PlayStation exclusive series. As more stellar PS5 exclusives continue to roll out, even more gamers are sure to clamor over the short-stocked PlayStation 5. Since the race between Xbox and PS5 has grown closer than many thought, games like Ratchet & Clank: Rift Apart might be essential for Sony to maintain its lead.