What Is The Name Of The Song In The Deathloop Trailer?
Playstation debuted a fresh trailer for Deathloop, a new game on the way from Arkane Studios and Bethesda, but fans were left wondering about something besides gameplay and release dates. What was that catchy song bopping along in the background?
Turns out the song is by FJØRA, a pop music maker who recently featured in a cover of The Yeah Yeah Yeahs' "Heads Will Roll," to some success. Though FJØRA's official website doesn't offer much information on the songstress, her Twitter revealed that she has had songs featured on MTV's Teen Mom and made her own vocal pack for music makers to use in their creations. She also contributed to the Welcome to the Blumhouse trailer with a song titled "What's Up." 
FJØRA didn't produce the Deathloop song by her lonesome, however. Instead, she joined Sencit Music, a company that has made music for a variety of film and game projects, including Uncut Gems. Though Sencit typically creates music specifically for trailers or short promotional clips, this time it made a James Bond-esque song with the help of FJØRA.
Deathloop has fans experiencing "Deja Vu"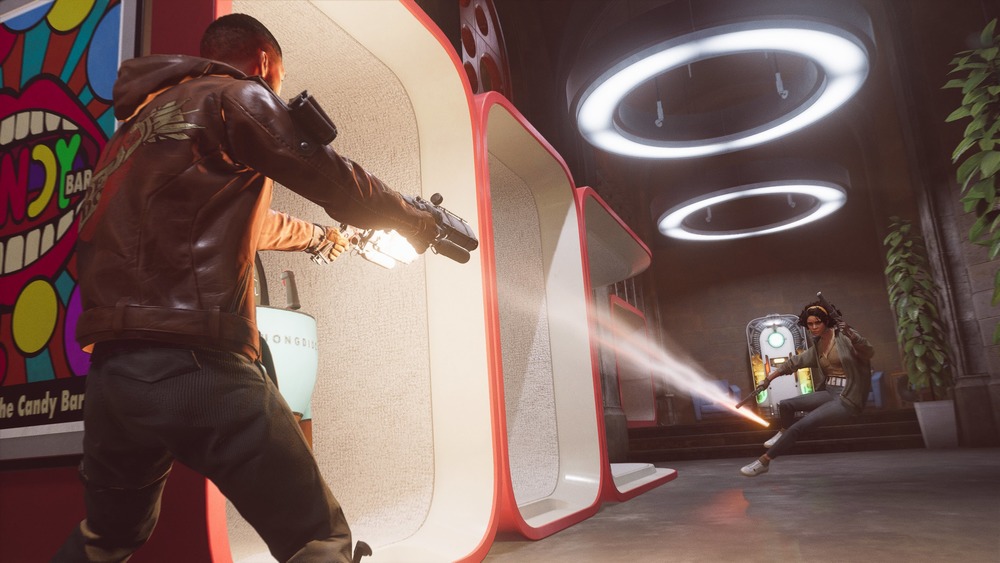 The song FJØRA so expertly sings in the Deathloop trailer is titled "Deja Vu." Since the song was created specifically for the Deathloop trailer, it makes sense that it would fit so well with the game's themes, especially those of repetition.
Alexandra Petkovski, who uses FJØRA as a stage name, originally lived in Toronto before moving to LA and pursuing music full time. She has a master's in composition and worked in film before making her own pop and dance music.
Deathloop has more than a catchy song going for it, though. The game boasts an impressive pedigree and fascinating plot. Essentially, it follows an assassin named Colt who wants to stop the endless time loop the island of Blackreef is stuck in. But there's another assassin that wants Colt dead and the loop to continue forever.
Fans can expect to hear more cool music when Deathloop appears on PS5 and PC on May 21, 2021. Deathloop will be a PS5 console exclusive for at least a year before moving on to other platforms.