Smash Creator Warned Us Before About The DLC Characters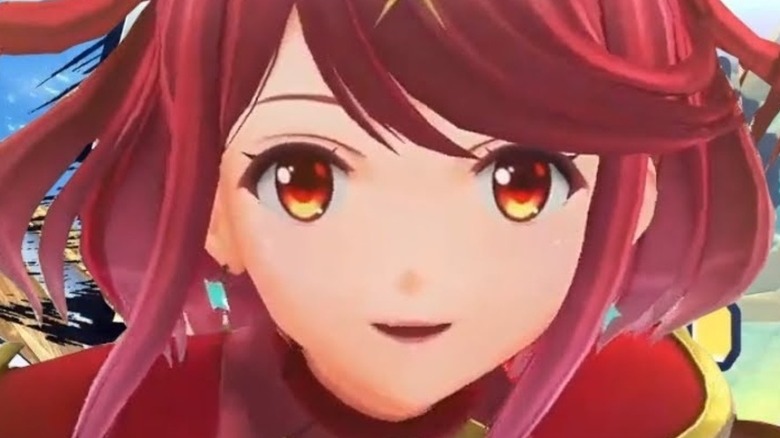 Whenever announcements are made for new DLC fighters in Super Smash Bros. Ultimate, it's bound to get the internet talking. Earlier today, Nintendo released a video where Masahiro Sakurai showed viewers how to use the next two fighters, Pyra and Mythra from Xenoblade Chronicles 2. Even though this was a Switch game that blew everyone away, the new characters are not going to please everyone. That apparently includes the creator of the franchise, as well.
While a number of viewers in the comments were focused on Sakurai's preference between the two fighters, many gamers are in an uproar over the newest Smash Bros. characters. There's a good bit of contention in the Super Smash Bros. community regarding sword fighters, and now that the game will add two more to the roster, the debate has kicked up yet again. Now, Masahiro Sakurai has explained yet again why these kinds of characters keep being added to the game as DLC.
In a conversation on Washa Live (translation courtesy of Nintendo Everything), Sakurai stressed that he doesn't actually have a say in the matter. He also pointed out that gamers should not be concerned with the number of sword-wielders, so long as they are designed to be balanced. Furthermore, he has gone on record in the past to explain that he isn't wild about these particular characters. Basically, the next time there's a DLC fighter holding a sword, just know that Sakurai is most likely right there with you in your disappointment.
The father of Super Smash Bros. has warned everyone before that Nintendo is now calling all the shots when it comes to new fighters. In 2018, he tweeted, "Super Smash Bros. Ultimate's DLC line-up is now complete. This time the selection was made entirely by Nintendo. I decide if we can create a fighter based on their selection, then come up with the plan."
Even though Nintendo keeps introducing more sword-wielding characters to Super Smash Bros. Ultimate, that doesn't mean you can't keep your fingers crossed and hope your favorite Nintendo character will eventually show up. After all, one Twitter user hoped for Banjo from Banjo-Kazooie, and their wish came true. 
Whether or not you're concerned with the number of sword fighters in Super Smash Bros., Pyra and Mythra are available for download today. You can also purchase Mii Fighter costumes based on Monster Hunter and Ghosts 'n Goblins.