Corpse Husband's E-Girls Are Ruining My Life Lyrics Explained
If you're a TikTok fan, then you might've heard the song "E-Girls Are Ruining My Life" in plenty of videos over the last year. The song from CORPSE, or Corpse Husband as he's known to the gaming world, blew up pretty quickly. Originally, Corpse Husband expected the song to go poorly, but it surprisingly surpassed 100 million Spotify listeners within a month.
Advertisement
Corpse Husband is a streamer known for his unique, deep voice and his mysterious face mask. His Among Us streams are widely popular, but he's also a storyteller who mainly focuses on creepy or scary stories. His streams were popular enough that he even got Halsey's attention. He's credited as CORPSE on his Spotify artist account, and he has also created a separate Twitter account under the same name for his music-related ideas. 
The song didn't catch on solely because of Corpse Husband's recognizable deep voice or Savage Ga$p's guest verse. Many of the lyrics were actually pretty witty. Of course, there are plenty of dirty jokes in the song, but between anime references and direct shout-outs to Savage Ga$p's music, the track had a lot of celebrated moments worth digging into for Corpse's audience.
Advertisement
E-Girls Are Ruining My Life Lyrics and Pop Culture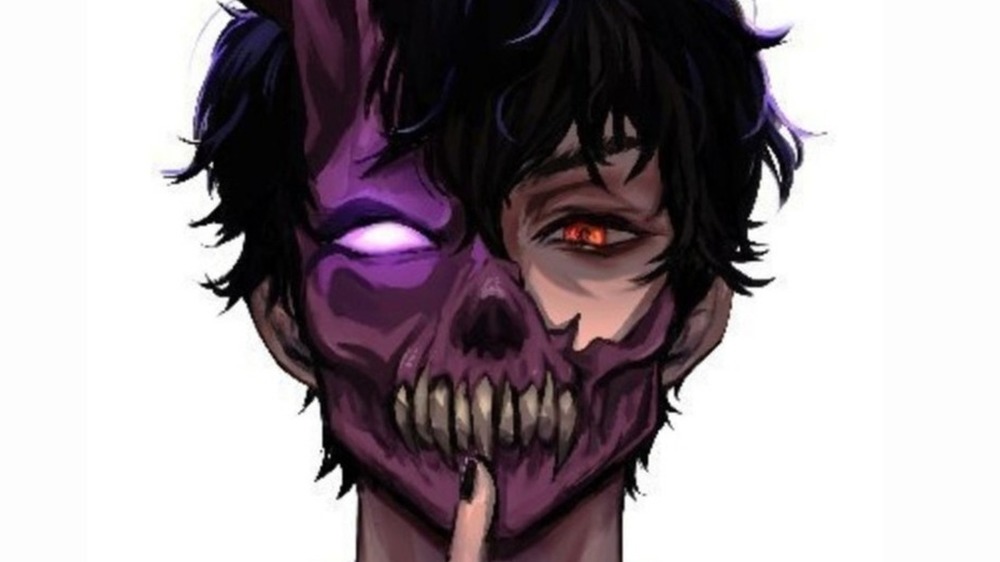 Twitter/@corpsehusband
The lyrics to the massively popular song reference a lot of pop culture. For instance, the popular anime Death Note is specifically mentioned in Savage Ga$p's part of the song. Additionally, Corpse talked about "Shinigami eyes," which could be also be a reference to the gods of death in Death Note. It could also have been a reference to Shinigami in general, which are basically Japanese minor gods who help guide people to the afterlife.
Advertisement
Another part of the song talks about Saitama, a character from the anime One-Punch Man. Saitama is bald (which is referenced in the song) because of the intense training he went through as he worked to become strong. The line in the song that mentions Gaara is a reference to Naruto, where Gaara's character began as a villain and was later redeemed.
The song also manages to squeeze in several references to featured artists Savage Ga$p. First, Corpse name-drops "Gaspere," which is actually Ga$p's real first name. There's also a mention of "the pumpkin patch king," which is a reference to "King of the Pumpkin Patch," a Savage Ga$p song.