Apex Legends Fans Spot Something Never Seen Before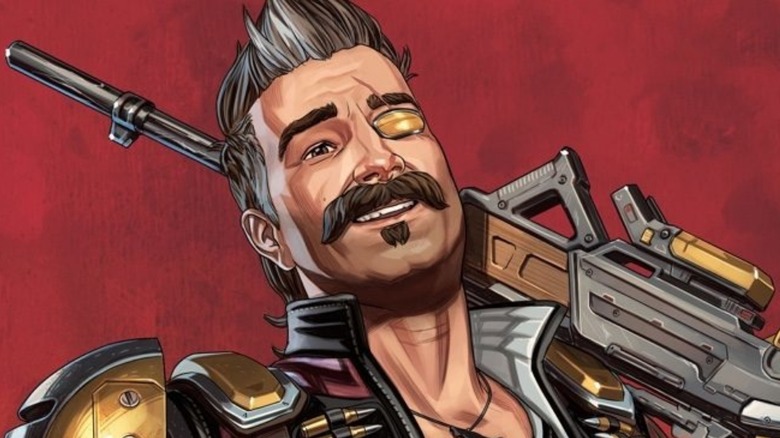 During the March 4 Apex Legends Chaos Theory devstream, a chance for players to get updates about what's coming during the Chaos Theory Collection Event, Respawn may have revealed more than it intended. In addition to plenty of planned updates about the free-to-play battle royale, the 25-minute stream unveiled what appears to be a brand new Marksman weapon class.
This discovery was spotted by the appropriately-named Twitter user @SomeoneWhoLeaks. On the day of the devstream, they tweeted, "Looks like a new weapon class is being added 'marksman'. Probably for the bow." The included screenshot shows a 3X HCOG 'RANGER' mid-range optic attachment with the labels "Sniper," "LMG," "AR," and "Marksman."
Whether the folks at Respawn simply made a mistake or snuck this in as an Easter egg for eagle-eyed fans remains unknown. Either way, players are already sharing their theories about which weapons may be included in the new Marksman class. In the comments of @SomeoneWhoLeaks' original tweet, user @cloudy_views theorized that "G7, 30-30 & the Bow going to all be in that class." Similarly, user @ExiledMythos wrote, "Def for marksman/dmr rifles such as the longbow, g7, and 3030 which don't exactly fit into their gun category."
So, when can you start playing with the Marksman weapon class as an option? There's no timeline yet, and since this wasn't an official announcement, there's no guarantee if it will happen before, during, or after the Chaos Theory Collection Event. As gamers put forth on Twitter, many Apex Legends weapons would fit better in the Marksman class, so this change could have a significant impact on weapon classification.
According to Dexerto, this isn't the first time an Apex Legends devstream has revealed something new, though "many of these have not made it into the game just yet, and are typically being worked on for balancing issues." Apex Legends has a long history of successes and surprises. Since a new weapon class wouldn't be the most labor-intensive endeavor, perhaps it could come sooner than later. If it is introduced, it would reportedly be the first time a new weapon class has been added to the game.
Now in Season 8, Apex Legends has continued to evolve rapidly. The team behind it has been known to add features fans desire, like a damage tracker, and updates just keep on coming. Instead of riding on the hype of recent introductions like the Legend Fuse, the team at Respawn is pressing forward at a breakneck speed. That being said, some updates have not been well-received.
Apex Legends is available for PS4, PS5, Xbox One, Xbox Series X|S, and PC. The Chaos Theory Collection Event will run from March 9 through March 23. Since the event will bring the Switch version of Apex Legends and new Takeovers, features, and cosmetics, players are counting down the days.