Why Nintendo Can't Fix The 3DS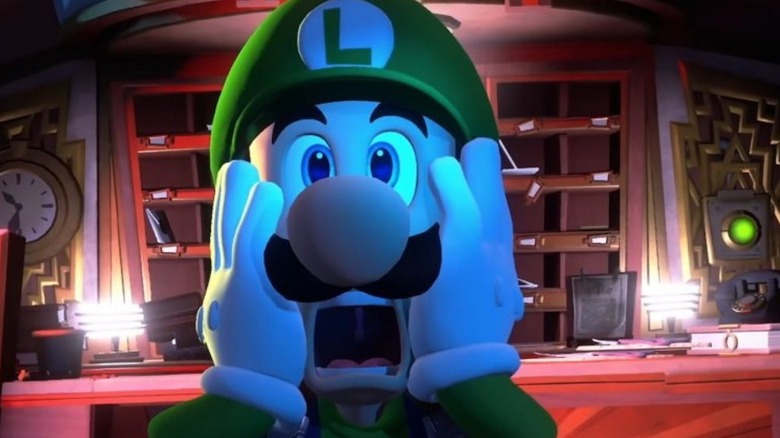 Nintendo Japan announced that it wouldn't be taking in any more Nintendo 3DS or Nintendo 3DS XL systems for repair after March 8, 2021. The reason is surprisingly simple: 4Gamer has reported that the gaming giant has run out of spare parts (via Google Translate).
On Feb. 25, 2021, Nintendo Japan announced that it would stop repairing the Nintendo 3DS and Nintendo 3DS XL on March 31, 2021. However, after that announcement, the group started receiving more systems than it was prepared to handle. Because the spare repair parts were so limited, Nintendo Japan posted made a further announcement on March 8, saying that it wouldn't be accepting anymore of the systems after the ones were received that day. Nintendo had already stopped production on both the Nintendo 3DS and Nintendo 3DS XL as well, so hardware supplies for these systems were already limited.
Repairs will still be available for other handhelds in the DS line, such as the New Nintendo 3DS, New 3DS XL, Nintendo 2DS, and 2DS XL. These systems, along with the Nintendo Switch, were the backbone of Nintendo's success over the last decade. Now that many franchises have been brought to the Switch (with more likely on the way), Nintendo isn't focusing on supporting the plethora of systems that came out in the past. Nintendo is focusing mainly on the Nintendo Switch these days, to the point where the company has recently teamed with Samsung to release a shiny new display for the popular console.
The 3DS was released in Japan in 2011, and the DS systems became the most loved handheld systems of all time. According to Game Watch (via Google Translate), the Nintendo eShop and other Nintendo services will continue to be available for the Nintendo 3DS and Nintendo 3DS XL for right now.
There's still a lot of life left in the 3DS systems, though. While Nintendo Japan won't be fixing them, there will always be third-parties who can fix old gaming systems, so fans don't have to worry about giving up on their beloved handhelds just yet. There are also ways to change up your system when the repairs are too much or you can't find one near you. For example, one YouTuber, Spawn Wave, created a "new" version of the Game Boy Advance using the Nintendo DS Lite. In other words, nothing ever really goes out of style.