How Long Does It Take To Beat It Takes Two?
A lot of promises have been circulating around It Takes Two, which releases on March 26, 2021. According to director Josef Fares, It Takes Two will "blend narrative and a huge variety of gameplay never done before."
Advertisement
It Takes Two is strictly a co-op game. It has to be played by two players — but only one player has to own the game for both to play. The main characters of It Takes Two are Cody and May, two divorcing parents who have been turned into toy-like creatures through their daughter's magical meddling. They will work together to defeat challenges, make progress, and play mini-games.
In-person co-op takes place on a split-screen display, while online co-op takes place through a Friend's Pass system that enables the host to invite anyone else to play. Throughout the game, Cody and May will journey through a multitude of puzzle-platformer levels, including retro-style video games and pirate ships.
Advertisement
With two players having to work together to win the day, you may be expecting the game to be twice as big as other puzzle-platformers. But how long will the game actually take to beat?
It Takes Two is big for a Hazelight game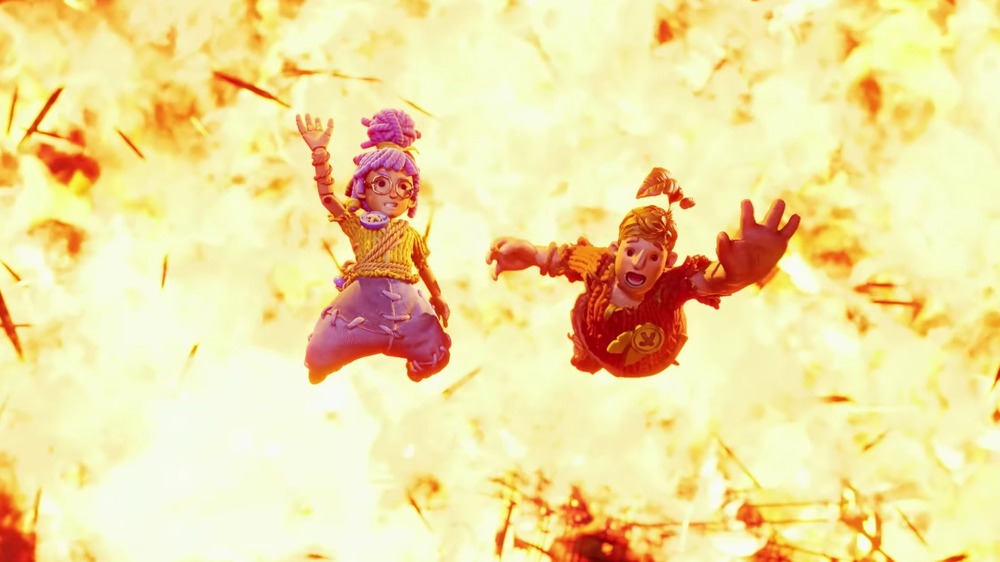 In an interview with GamingBolt, Josef Fares stated that it would take about 14 to 15 hours to beat It Takes Two. According to Fares, there are no "collectibles" in the game, nor is there anything that would artificially increase the time that the game takes to play. Further, the game doesn't have a branching storyline, multiple endings, or big choices in general; the game has been designed to be a linear, relaxing journey. There will, however, be a multitude of mini-games designed to make the world feel more alive.
Advertisement
Hazelight Studios is known for its relatively short games that have a lot of emotional punch. Brothers: A Tale of Two Sons is a heartbreaking puzzle-based co-op game that can be beaten in one sitting, lasting only a few hours. Similarly, Hazelight Studios' A Way Out runs around six hours. So, It Takes Two is actually unusually long for a Hazelight Studios game.
But, as Fares has also pointed, the amount of time it takes to play It Takes Two doesn't actually matter if you don't end up finishing the game.
It Takes Two wants you to finish playing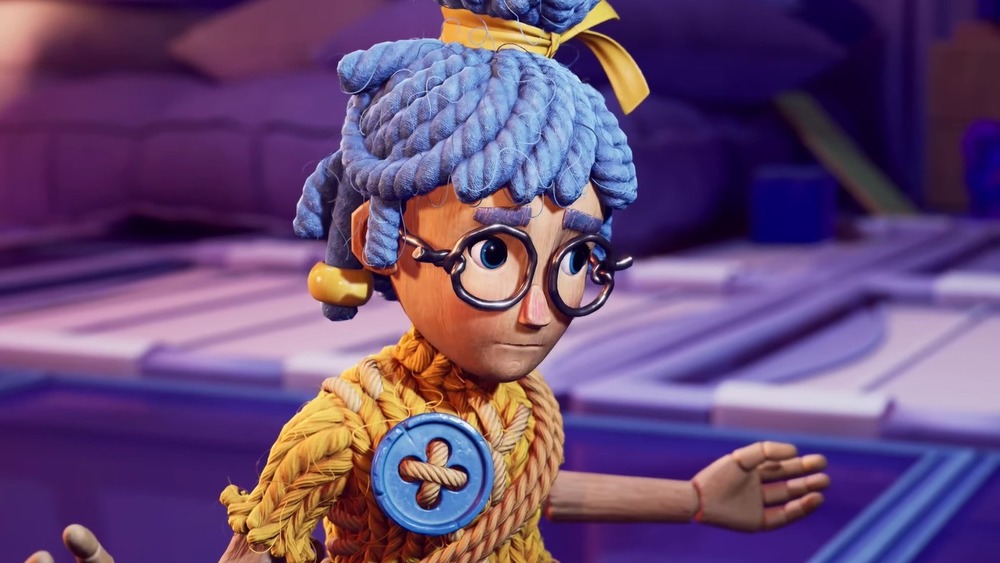 In addition to talking about the length of the game, Fares has spoken about how gamers today don't finish games — and, consequently, he has found that many game developers focus more on the first half of their games. Hazelight Studios' previously released game, A Way Out, was reportedly finished by 51 percent of players. This was considered good — but for Fares, not good enough.
Advertisement
Thus, rather than focusing on replayability, Hazelight Studios has focused on making It Takes Two an experience that players can't get bored with. In a Game Informer interview, Fares expressed that he believes the answer to "finishing games" has more to do with compelling, linear experiences, rather than undirected, open-world landscapes — which he calls "open-repetition games."
So, It Takes Two should take about 14 to 15 hours to beat — and the hope is that players are going to actually invest the time to beat it.