This Tweet Got A Fortnite Team Ejected From A $3 Million Tournament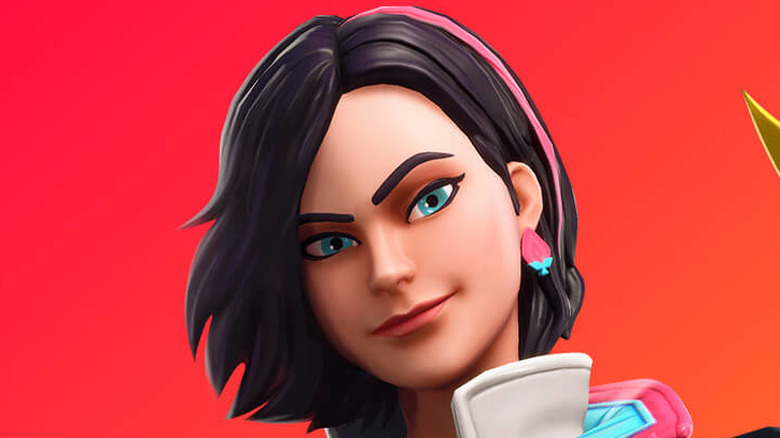 Officials kicked out a team of elite Fortnite players from the high stakes Fortnite Champion Series (FNCS) tournament after a team member sent out a threatening tweet directed at Epic Games' chief creative officer, Donald Mustard.
The offensive tweet, which directed Mustard to commit self-harm, was sent out by Fortnite battle royale pro Wrigley. While the tweet has since been deleted and Wrigley's Twitter account has been deactivated, Eurogamer transcribed the tweet before it became unavailable. Wrigley's team, which included Fortnite pros Userz and Dictate, were in last place after finishing their sixth match during the tournament when the tweet went out. It is unknown if Wrigley had a specific issue with Fortnite, which is preparing to launch Chapter 2 – Season 6, Donald Mustard, or the FNCS tournament that prompted him to lash out, but the response from tournament officials was swift.
Dictate shared an email the team received from tournament administrators in response to the offensive tweet. In the email, officials stated, "We are writing to inform you of your team's disqualification and removal from the Chapter 2 Season 5 FNCS competition, effective immediately." The email went on to inform the team that Wrigley's tweet had violated Section 8.1.2, which requires that "Players must be respectful of other players, Event Administrators, spectators, and sponsors."
Both Dictate and Userz expressed surprise and shock at the turn of events. After sharing the email, Dictate tweeted, "Just played this whole season for $0 oh my (expletive) god." Likewise, Userz woke up to the news that the team had been disqualified, sharing his all-caps disbelief on Twitter. While Dictate, Userz, and Wrigley were in last place at the time of their expulsion, the FNCS features four seasons in 2021, and each has a $3 million prize pool, totaling $12 million in prizes throughout the year. With that much money going around, even a last-place finish would have netted the team a cash reward. 
Wrigley has been silent ever since the incident, but both Dictate and Userz have attempted to appeal the decision. Dictate tweeted at Mustard directly, elaborating on his personal financial issues. Userz acknowledged the seriousness of Wrigley's infraction but lobbied for the opportunity to use an emergency sub, noting the amount of time the teammates had dedicated to earning their spot at FNCS. Userz also asked his fans to get the attention of FNCS officials. While there has been no further follow-up from Epic Games or FNCS, Userz seems to have the Twitter community's support, at least.