Tiger Woods Is Returning To Video Game Golf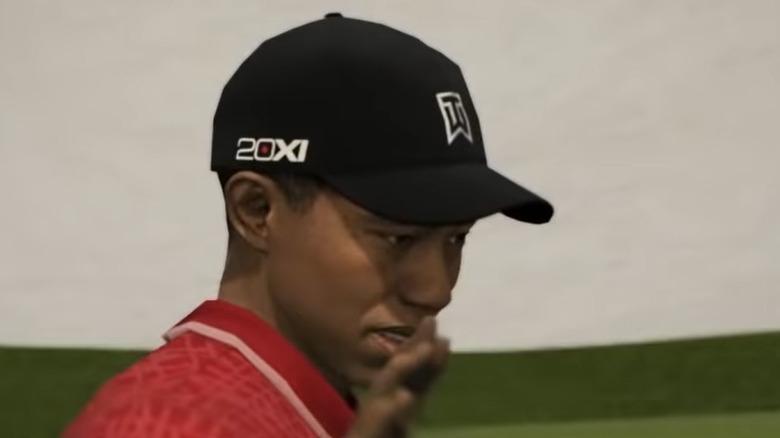 A little less than a month after Tiger Woods was injured in a car accident, publisher 2K has announced that the famous athlete will return to video game golf in an exclusive partnership with PGA Tour 2K21.
Woods' return to the virtual links comes amidst an announcement that 2K games has acquired PGA Tour 2K21's developer, the Nova Scotia-based HB Studios. As the publishing arm of Take-Two Interactive, 2K already owns the company that publishes the PGA Tour 2K franchise, 2K Sports. According to a press release provided to Business Wire, the acquisition, as well as the partnership with Woods, is a part of the company's "continued commitment to producing massively successful golf simulation games."
The deal signed with Woods includes both the rights for 2K and HB Studios to use his name and likeness, presumably for both in-game and advertising purposes, as well as his involvement as an executive director and consultant. Woods is, of course, one of the most successful golfers in modern history, with 15 major golf championships to his name. He was also partnered with EA Sports for 15 years on the Tiger Woods PGA Tour series, from 1998 until 2013, when EA Sports rebranded the game with Rory McIlroy for one poorly received iteration before shelving the franchise.
Woods expressed enthusiasm for returning to work on a new golf franchise. In January, Woods said, "I am looking forward to making my return to the video game landscape, and with 2K and HB Studios, I've found the right partners to make it happen." 
However, it appears that the golfer's recent injury in a car crash may have put a temporary hold on announcing his involvement. 2K president David Ismailer, said, "Like the rest of the world, we were saddened to hear of his recent accident, and we wish him a full and smooth recovery. We have been eager to announce our partnership with Tiger, whose legendary career has transcended the sport."
Both 2K and Woods have plenty to get excited about. When Woods and EA Sports parted ways, Tiger Woods PGA Tour had brought in $771 million and was one of the most successful video game sports franchises on the market. Likewise, HB Studios, which has nearly two decades of experience developing sports titles, has earned praise for its PGA Tour 2K series. The franchise, which began as The Golf Club, has improved with almost every title. The most recent game in the series, PGA Tour 2K21, generally received positive reviews. In fact, IGN called the game "the most flexible and enjoyable golf game since EA's Tiger Woods series was at its peak."