Xbox Breaks Its Silence On VR Headset Rumors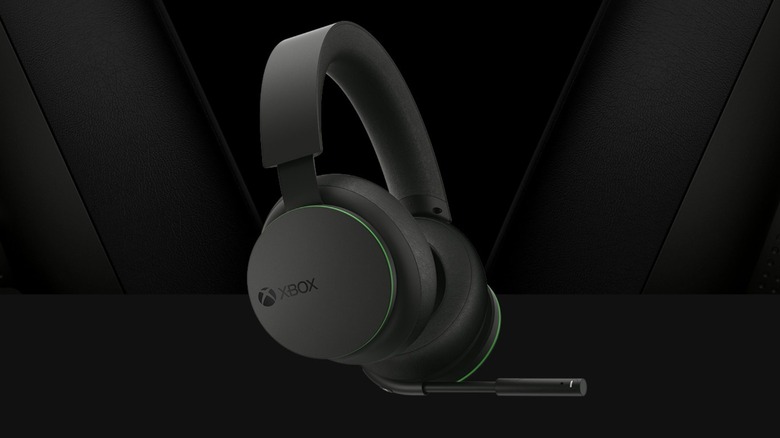 VR continues to integrate itself into the gaming world, and as gaming companies fight for the most advanced technology or most customers, it's only natural that competition would drive VR further. Earlier this year, a mysterious patent from Sony stirred conversation about the future of audience participation in VR gaming. Now, an Xbox error message has raised new questions about Microsoft's intentions to jump into the VR ring.
IGN Italy reported that an error message on the new and generally well-received Xbox headset mentioned VR headsets. While the initial report was in Italian, one Twitter user tweeted out an image of the error message to begin a separate discussion of the incident.
Some fans reiterated old arguments about VR in general. One Microsoft user tweeted, "I honestly have almost 0 interest in VR. To me it seems like a gimmick at this point, much like Wii, Kinect, and Move controls. AR seems like a cool possibility. VR might be interesting in the future, but right now? Pass." Another fan tweeted that they don't care what kind of VR headset they have, as long as they can use it with Xbox. Regardless of players' opinions on VR, the error message ruffled feathers and became a talking point for the gaming community — Xbox fans in particular. However, amid all of the discussion, Microsoft was eerily silent.
Later, IGN followed up with Microsoft about IGN Italy's report. In an official statement, Microsoft's spokesperson said, "The copy in this error message is inaccurate due to a localization bug. VR for console is not a focus for us at this time." Of course, gaming companies aren't always beholden to initial statements. Earlier this year, for example, Microsoft revised its stance on increasing its Xbox Live Gold pricing after the original announcement faced night universal backlash.
Microsoft could change its tune simply based on the advancement of VR in the past few years. In late 2020, Activision filed a patent for a peripheral haptic gun that would make Call of Duty all the more immersive. Not long after, Sony announced it had an immersive reality concert in the works with pop star Madison Beer. With these exciting changes coming to VR technology, it's hard to believe that Microsoft wouldn't want in.
Some fans will continue to hope that Microsoft dips a toe into the VR waters soon. In the meantime, there's always speculation. One Xbox news account tweeted to the rest of the community, asking if anyone else felt "good vibes" about VR from a recent roundtable discussion. It seems good vibes are all fans have to latch on to right now as they wait for VR functionality.