The Console Feature That's Finally Making Its Way To PC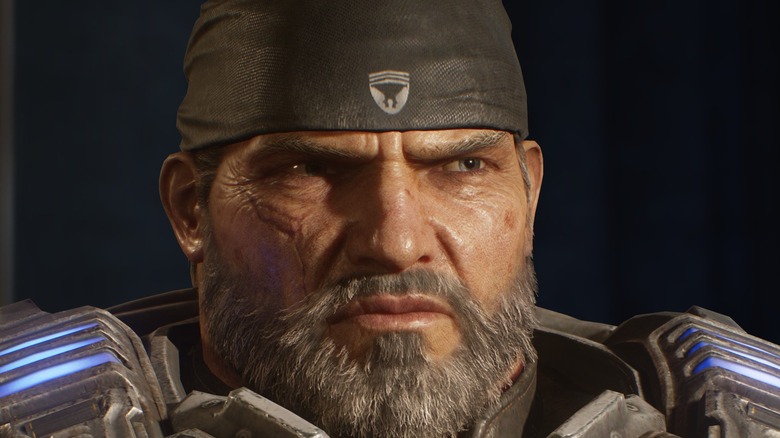 Microsoft's Xbox Series X and Series S have a number of sleek functions that fans love, including impressive access to Xbox's back catalogue and a time-saving feature that allows you to download new games faster. In the past, Microsoft has used its computer expertise to perfect its consoles. Now, an Xbox feature is making the jump to the world of PCs.
According to Hannah Fisher on the Microsoft dev blog, Auto High Dynamic Range (or HDR) is coming to PC. Auto HDR "unlocks an entirely new range of colors with more intensity than standard monitors, making games come to life like never before." Microsoft has implemented this technology in the Xbox X|S to improve the quality of older games on the next-gen systems.
Auto HDR worked so well for the Xbox X|S that Microsoft has decided to give PC users a preview of the new feature. Starting now, PC users can try Auto HDR for themselves. The Microsoft dev blog features step by step instructions on how to activate the feature, as well as how to use the special splitscreen mode usually only available to developers. Splitscreen makes comparing Auto HDR content and original SDR content a breeze, even if users aren't especially knowledgeable about a developers' usual toolkit. Of course, the splitscreen feature is best utilized by "advanced users" who have experience with experimental features.
You may be wondering why PC gamers might want to experience the preview of Auto HDR. Microsoft's dev blog explained, "unless the game is displaying on your monitor with that improved dynamic range, you won't get the benefits of a more immersive experience even if you have an HDR capable monitor." Auto HDR unlocks the computers display capability to read those vibrant colors and provide more detail to games. 
That being said, players need to verify that they have the appropriate equipment before attempting to use the new Auto HDR mode. Monitors that aren't HDR capable won't show the richness of color or provide any details beyond typical SDR.
Microsoft invited those who test Auto HDR to share their feedback regarding the new feature. Those who want to test Auto HDR will need to sign up with the Windows Insider Program.
Recently, Microsoft walked back a plan to raise Xbox Live Gold prices because of a backlash from fans. This decision to allow PC users a peak behind the curtain could further illustrate Microsoft's commitment to listening to fans more effectively. With feedback on Auto HDR forthcoming, Microsoft should be able to continue improving PC performance, allowing PC displays to stand alongside the Xbox X|S's capabilities.