This Impressive Xbox Feature Goes Above And Beyond What Was Promised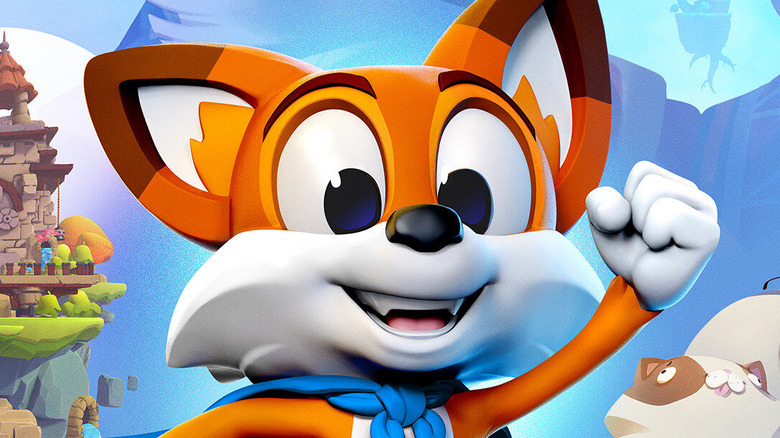 One of the biggest attributes of both the PS5 and Xbox Series X|S are their libraries of backward compatible games. The Xbox line just got a major boost in that department.
While Sony's new-gen hardware is capable of playing a huge array of PS4 titles, Microsoft's latest console can do so much more. The Xbox Series X|S has the capacity to play a massive lineup of original Xbox, Xbox 360, and Xbox One games. Jason Ronald, director of program management for the Xbox Series X, actually acknowledged that fact in a tweet when he noted that him and his team spent 500,000+ hours working on backward compatibility features for the new console.
Advertisement
That feature is amazing on its own, but now Xbox Series X|S owners have even more news to celebrate regarding the ability to enjoy past-gen releases. A new Xbox Wire post from Xbox senior program manager Paul Eng announced the first batch of backward compatible games that will support the FPS Boost tech. The five games to receive an uptick in their framerate delivery are Far Cry 4, New Super Lucky's Tale, Sniper Elite 4, UFC 4, and Watch Dogs 2.
Eng provided more info on how two of those games are better off thanks to the FPS Boost element. "For example, New Super Lucky's Tale can now run up to 120 frames per second (fps) and UFC 4 delivers improved framerate performance specifically on Xbox Series S and can now run at 60fps." Eng also went on to note that even more games are set for a framerate boost in the near future, plus players will get to manage the FPS Boost feature after a console update.
Advertisement
"We will announce and release more titles featuring FPS Boost soon, as we'll roll out new menu icons and system settings in an upcoming system update," Eng stated. Sometime this Spring, players will get to toggle compatible games' FPS Boost feature on/off. Along with that, a brand new indicator will notify you whenever a game is running FPS Boost simply by tapping the Xbox button during gameplay.
Consider yourself one of the lucky ones if you own an Xbox Series X|S and are able to take advantage of the new FPS Boost enhancement. There's still a large amount of gamers who haven't gotten their hands on either console yet, and it looks like trend will continue into the foreseeable future. During a Jan. 26 Microsoft earnings call, Chief Financial Officer Amy Hood noted that it's going to be tough to get an Xbox Series X|S at least until March 31, 2021.