Microsoft's Next Gaming Purchase May Not Be A Studio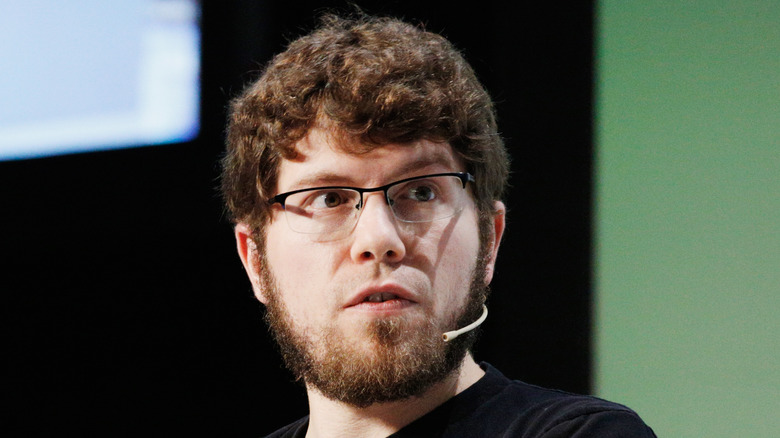 Kimberly White/Getty Images
Microsoft's been buying up gaming studios for the last few years, but its next acquisition may not be a games studio at all. Instead, reports suggest that Microsoft may be maneuvering to purchase Discord, the popular chat app. 
Advertisement
According to Bloomberg, Microsoft is currently in talks to acquire Discord in a $10 billion deal. Alternatively, Discord may be going public with buyout offers. However, the sources reporting these talks have remained anonymous and confidential, with Microsoft and Discord both refraining from making a comment.
An acquisition of Discord would be an interesting move for Microsoft, which already owns the popular Microsoft Teams — another chat-based, collaborative solution which inhabits a similar space. But it also shouldn't be surprising that companies are fighting over Discord, as the platform currently boasts over 100 million active users and is growing fast.
Microsoft is known for its high-profile acquisitions. Last year, Microsoft attempted to purchase TikTok for $30 billion. It acquired LinkedIn for $26.2 billion in 2016 — with an eye on integrating it into its Office 365 suite. It also purchased Github for $7.5 billion in 2018 and made minimal changes to the platform.
Advertisement
Why would Microsoft want Discord? There are two areas in which Discord could fit into the Microsoft ecosystem. First, the company could be attempting to integrate Discord into its Office 365 suite. Despite being considered as a major "gaming chat service," Discord has been slowly moving away from its gaming-related features, something that could help it fit more neatly into Microsoft's portfolio. And some of Discord's gaming-related features, such as its free games, were discontinued because they were never very popular.
But Microsoft could also be purchasing Discord specifically for its gamer user base, which fits in neatly with Microsoft's Xbox platform. Xbox Game Pass Ultimate already includes a free subscription to Discord Nitro, which Microsoft may have used to test out a bit of corporate synergy. And when Microsoft acquired LinkedIn, it was arguably as much for the data that LinkedIn had as the platform itself. It's possible Microsoft is interested in paying $10 billion for data on 100 million active gamers.
Right now, few companies could afford Discord that don't already have an internal chat platform. Facebook already runs its competing Facebook Messenger service. At the same time, Discord and Microsoft Teams can be seen to have significant overlap.
Advertisement
Prior to the rumors of acquisition, Discord had been moving toward an initial public offering, or IPO. If Discord doesn't sell (which some analysts believe is an unlikely scenario), it may still see an initial public offering — in which case. gamers will be able to purchase a gaming-related stock that's not just built on memes.