Among Us Changes Give Us Our First Glimpse At The Canceled Sequel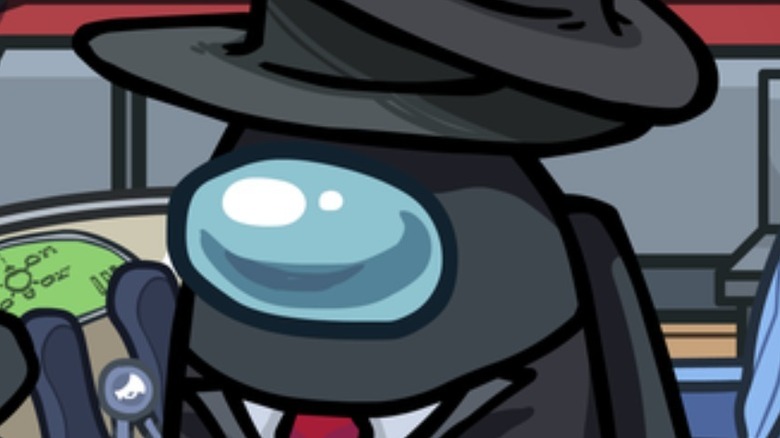 While fans of Among Us may have been disappointed to learn that developer Innersloth canceled development of Among Us 2, a March 31 update most likely delivered some of the content that was originally designed for the sequel. 
Innersloth announced that the newest update for Among Us was live in a blog post and invited fans to try the game's fourth map, the Airship. The new map is the largest the game has introduced so far and adds new tasks for crewmates to complete, such as taking out the trash and polishing jewels. Also included are new mobility options, including moving platforms and ladders to help crewmates navigate the Airship, as well as a new feature that will let players decide which room they want to start in. Finally, the update adds various new cosmetics, including as a unicorn head, a rubber glove, and angry eyebrows.
While it is hard to say which features added in the March 31 update were initially planned for the scrapped sequel, Innersloth has stated, "All of the content we had planned for Among Us 2 will instead go into Among Us 1." As such, it seems reasonable to assume that the Airship's new features were originally intended to be introduced in a sequel, rather than added to the base game. 
Innersloth confirmed a sequel in a blog post shortly after the original exploded in popularity. The primary reason behind the company's desire to produce a sequel was to build a more robust base code for the game. The developers never expected the original to see such a large number of players, and the outdated code that formed the base game had become difficult to update. Innersloth said, "Because of this, it's extremely hard to add more things without breaking existing things. Frankly, it's terrifying to add in more things because the game is so fragile."
However, about a month later, the developers announced that they had ceased production on a sequel and would instead focus on improving the original's code, despite the difficulties it presented. This was a huge bombshell for gaming fans, but it made a certain amount of sense. While a sequel probably would have been lucrative for Innersloth, the original was only becoming more and more popular at the time. Even though a sequel to Among Us isn't on the horizon, it appears that Innersloth is making good on its promise to improve and expand the original, incorporating even more value into an already reasonably-priced game.
According to Innersloth's most recent announcement, the game will also be receiving 15-person lobbies and a revamped art style in the near future. Both of those upgrades will likely give players even more of a glimpse at what Among Us 2 might have been.