Increase Your Wanted Level With This GTA 5 Steal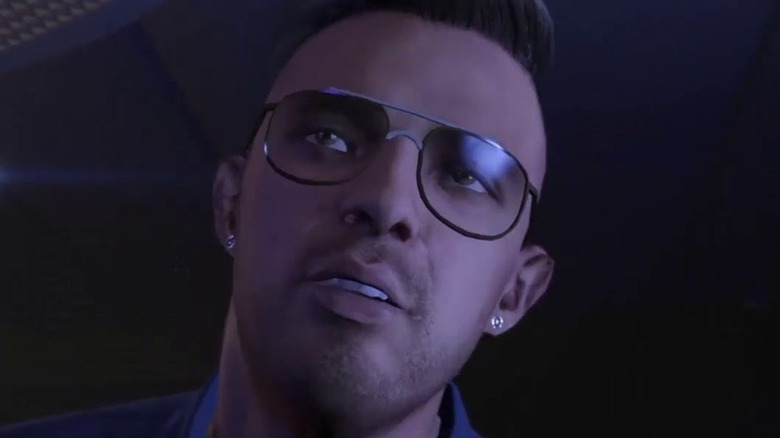 A deal this good is almost a crime. A crime worthy of a five-star rating.
Microsoft just announced the latest culprits that will be placed in the lineup for Xbox Game Pass, and one is a repeat offender. Grand Theft Auto 5 will be coming to the service, so for the few fans who haven't yet experienced GTA 5 or GTA Online, they can now check it out for free. Of course, this isn't the first time the hit Rockstar title was available for Xbox Game Pass.
In January 2020, GTA 5 was added to the list, though its announcement was a little less conspicuous than it was in Xbox's most recent announcement. In the latest Game Pass blog post, GTA 5 was at the top of the list, whereas it only received a brief mention back in 2020 — almost as an afterthought. There's another key difference that perhaps made this go around a little more noteworthy. In last year's announcement, Grand Theft Auto 5 was listed as a "console only" game, but now the game will feature cloud support, meaning you can actually play GTA 5 on your preferred mobile device.
Further into the announcement, Microsoft informed readers that it's rolling out Xbox touch controls for games in its cloud library, suggesting that you may be able to have a truly mobile experience playing GTA 5 without using an Xbox controller.
On Twitter, some fans took notice. One user tweeted, "YOU CAN F***ING PLAY GTA V ON YOUR PHONE," and others have responded with varying degrees of enthusiasm and skepticism. While it's hard to imagine there are many gamers out there who haven't yet played the fifth installment in the Grand Theft Auto series, enjoying the game on a mobile device could prove to be a revitalizing experience.
Even though some fans were disappointed to learn from Sony's 2020 Future of Gaming event that fans were getting GTA 5 instead of GTA 6, that didn't seem to have much of an effect on the current title's popularity. Surprisingly enough, Grand Theft Auto 5 had its best year ever in 2020. Indeed, despite its age, GTA 5 is still bringing in fresh recruits, meaning there are plenty of Xbox owners out there who may be thrilled to play the game on the go — or perhaps in some cases, for the first time. 
Get ready to pull some heists, because Grand Theft Auto 5 is available now for Xbox Game Pass subscribers.