Why Fans Think Metal Gear Could Make A Comeback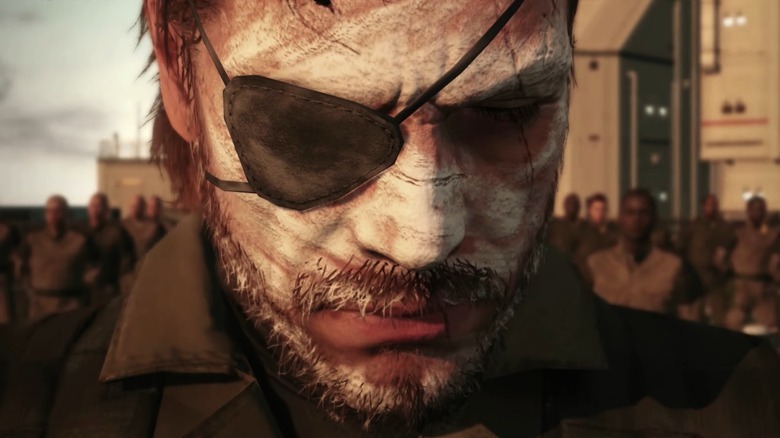 Rumors have been flying in the Metal Gear community, which seems confident that an important announcement is forthcoming. The only thing that those rumors have lacked is any sort of support from an official source, which fans think they have just received through a cryptic tweet from the official Metal Gear Twitter account.
While the tweet in question seems pretty innocuous, fans have begun to unpack some of the context around it that seems to indicate a potential announcement. The post is a response to another Twitter account written from the perspective of Tom Olson, a maintenance technician on the Big Shell marine facility, which is a prominent location from Metal Gear Solid 2: Sons of Liberty. Tom Olsen's original tweet showed an empty computer lab on Big Shell, while the Metal Gear response instructed, "... we have visitors coming next week, so finish cleaning the vents and make sure the flags are all hung properly, but do not touch the C4 this time."
There's a lot of extra information there, but some fans have taken the language regarding receiving visitors as a sly teaser that a Metal Gear announcement is on the way. For one thing, the Tom Olsen Twitter account is barely a week old, with its first tweet hitting on April 8. There is a chance that it is just a fan roleplaying as an employee, although the account's immediate recognition from the primary Metal Gear channel indicates that it is likely a bit more involved than that.
All of these hints beg the question: what might an announcement entail? The Metal Gear franchise has been relatively quiet since series creator Hideo Kojima left Konami, excluding the release of Metal Gear Solid Survive, which not only flopped but was also one of the worst games of 2018. However, there are a couple of Metal Gear projects potentially in the works.
Deadline recently confirmed that Oscar Isaac has been cast as Solid Snake in the upcoming Metal Gear film, so the announcement could be related to that. Also, a Moore's Law Is Dead podcast episode from November 2020 claimed that a PlayStation 5 remake of Metal Gear Solid was in the works from Bluepoint Games, which recently remade Demon's Souls for the console. Fans also picked up a rumor on Reddit, which pointed to an obscure tweet from Bluepoint Games and an alleged Easter egg found in Demon's Souls to support the theory.
While it is pretty tricky to discern what is coming next for Metal Gear, if the April 14 tweet has any substance, fans won't have to wait much longer to find out.