This Classic Resident Evil Game Is Creeping Into VR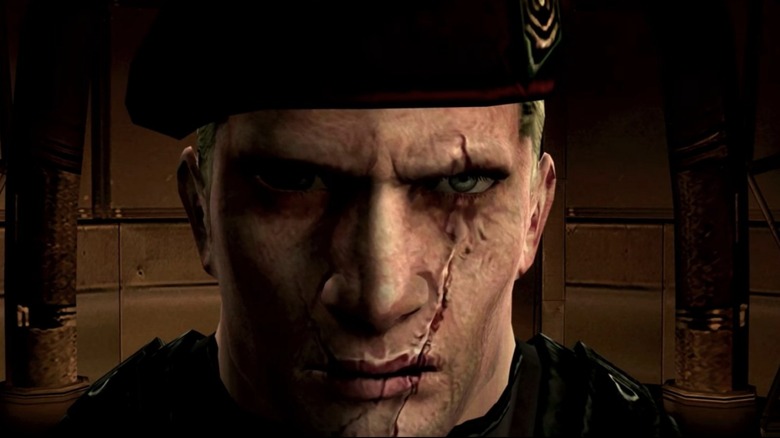 April 15 featured one of the most jam-packed Resident Evil Showcases of all time. In addition to a myriad of hot-button announcements, news broke of a virtual reality Resident Evil 4 port for the Oculus Quest 2. This possibility was once just a rumor, but now that it's confirmed, players are looking forward to getting into the game in a whole new way.
One big change coming with the VR port of Resident Evil 4 will be the first-person perspective. Though the original game came out 16 years ago, this modern update aligns with other popular VR games and will offer a fresh look at the 2005 title. Capcom, Facebook, and Armature Studio are working together to develop the game. 
Though there's no release date yet, more information is set to drop April 21 as part of the inaugural Oculus Gaming Showcase. According to the Oculus blog, you can catch it streaming "on Twitch, Facebook, and YouTube in the US and Japan at 3:00 pm PT." There wasn't much shown in the April 15 announcement other than a few gameplay clips, though you can watch the full announcement at the end of the showcase here.
This remake brings with it special excitement given how Resident Evil 4 stands out as the first modern game of the series and one much-beloved by fans. A recent Capcom-Unity blog post described Resident Evil 4 as "the game that revolutionized the industry" and "an instant classic." Given how terrifying elements of Resident Evil 7 were in VR, expectations are high for the horror to come in the VR version of Resident Evil 4.
New to VR but interested in trying out this groundbreaking Resident Evil 4 port once it's out? There are some must-play Oculus Quest 2 games that can get you warmed up and used to the system ahead of the Resident Evil 4 VR release. The console retails for as low as $299.99, though it's not without its shady side. Flimsy headsets, suspicious account bans, the requirement to have Facebook to use the headset, and, of course, the possibility of getting VR-induced motion sickness are all possible issues you may run into with the Oculus Quest 2.
This new version has a lot of promise, though there's still a lot to learn. In the meantime, brush up on all the other big announcements that were shared during yesterday's Resident Evil Showcase, including the huge advantage PlayStation owners will have getting their hands on the upcoming Resident Evil Village demo.