What Epic's CEO Had To Make To Become North Carolina's Richest Man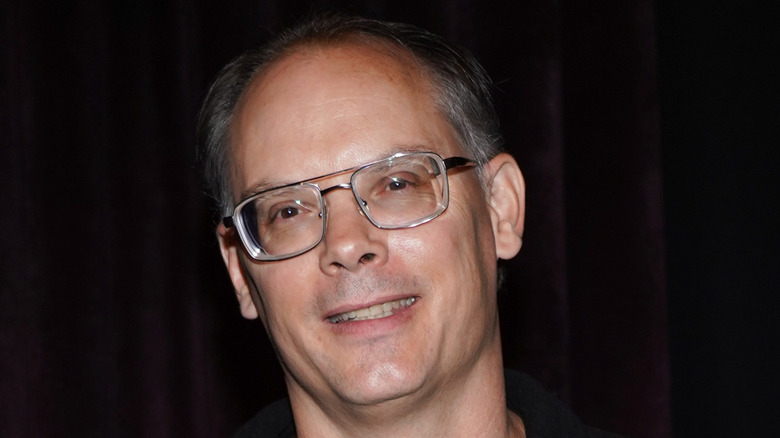 Rachel Luna/Getty Images
Epic Games CEO Tim Sweeney has become the richest person in North Carolina after a new influx of funding for the company, according to Forbes. It is estimated that the Fortnite developer's new revenue sources have bumped Sweeney's net worth from $4.7 billion up to $7.4 billion. This increase in net worth puts Sweeney above James Goodnight, who previously held the title of the richest person in North Carolina after founding the analytics software company SAS. Epic Games is based in Cary, North Carolina, where the company recently purchased the Cary Towne Center, an abandoned mall, with the intent to make it a new company headquarters.
Epic Games raised an additional $1 billion in funding, with $200 million coming from Sony, according to a press release. This funding is meant to help with Epic Games' long-term vision for its "Metaverse" which is the term the company uses to encompass the shared social experience that players have across its games, including the likes of Fortnite and Rocket League. In the press release, Sony President and CEO Kenichiro Yoshida said, "Epic continues to deliver revolutionary experiences through their array of cutting edge technologies that support creators in gaming and across the digital entertainment industry."
Sweeney remains the controlling shareholder of Epic Games, according to the press release from the company. Forbes estimates that he has a 26% equity stake in the company, while the largest outside investor, Tencent, owns a 40% stake. It was recently estimated that Epic Games has lost $330 million on the Epic Games Store, its PC storefront meant to compete with Steam. In a tweet, Sweeney confirmed the loss, but optimistically referred to the loss as an investment in the future of the platform.
Epic Games has also continued its legal battle with Apple, alleging that Apple's 30% cut of app store revenue constitutes a monopoly. The clash began in August of last year, when Epic implemented a direct payment system into Fortnite on iOS, offering players a discount on V-Bucks if they bypassed Apple and paid Epic directly. Apple responded by removing Fortnite from the app store. Fortnite has not returned to the app store since and the trial between the two tech companies is set to finally begin in May, according to Forbes.
Epic Games' premiere title, Fortnite, is currently in Chapter 2 – Season 6, and shows no signs of slowing down any time soon.