Nintendo Is Reportedly Shutting Down Xbox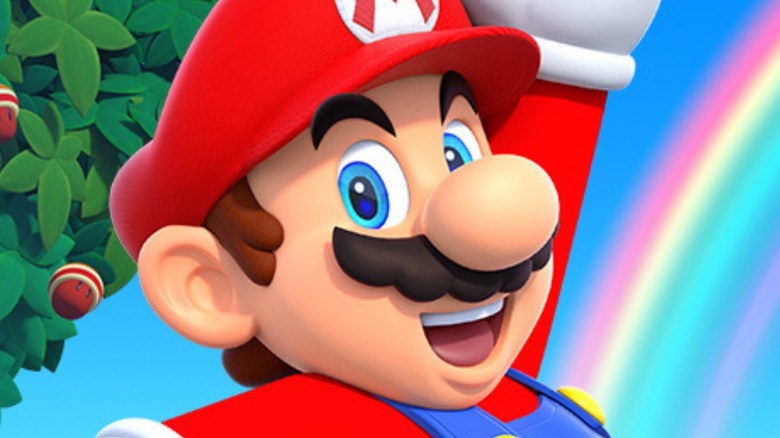 In the past few years, a number of former Xbox exclusives have come to the Nintendo Switch, including some that were rather surprising. "Cuphead" made the leap, as did "Super Lucky's Tale." Microsoft even cleared the way for both of its critically acclaimed "Ori" games to hit Nintendo's platform, too. Microsoft hasn't been shy about its desire to see its games in more places, and it seems the Nintendo Switch has been a key part of reaching that goal.
Another way Microsoft is trying to branch out, however, is through its Xbox Cloud Gaming initiative. That service, which lets you stream Xbox games to your Android device, will soon expand to both iOS and Windows via web browser. Some believed that Xbox Cloud Gaming would eventually make its way to Nintendo Switch, enabling Microsoft to offer Xbox Game Pass on the platform and reach even more customers. According to one analyst, however, Nintendo is reportedly not interested.
In a tweet on April 20, Mat Piscatella of The NPD Group tweeted, "Xbox Cloud app on Switch seems a slam dunk where everyone wins." According to Piscatella, "Nintendo would get a massive content gain" and sell a lot more Switch consoles. Microsoft would also get its cloud service "in front of millions of new potential subscribers." Such a deal would seemingly offer benefits to both companies.

Replying via quote tweet, however, analyst David Gibson shot that idea down. "Would make a lot of sense," Gibson wrote, "but I have had @Nintendo tell me directly they would not put other streaming services on the Switch." There go your dreams of switching back and forth between "Halo" and "Animal Crossing."
In a way, this position from Nintendo makes some sense. As analyst Daniel Ahmad pointed out, Nintendo already has a cloud gaming arrangement with Ubitus, which has allowed for games like "Control" and "Hitman 3" to run on the platform. Ahmad thinks Nintendo might opt to keep working with that company instead of striking up a new deal with Microsoft.
There are also game sales to consider. By allowing Xbox Cloud Gaming on the Switch, Nintendo's digital store could potentially take a hit. Instead of buying games outright — and giving Nintendo a cut in the process — players could instead pay Microsoft $15 a month for access to hundreds of titles.
It's worth remembering that things often seem impossible in the games industry right up until the moment they happen. There is a PlayStation-developed game on an Xbox console right now, after all. You should never say never. Perhaps Microsoft and Nintendo could still come to an agreement about putting Xbox Cloud Gaming on Switch. For now, though, you probably shouldn't get your hopes up.