After 25 Years, Resident Evil Is Finally Complete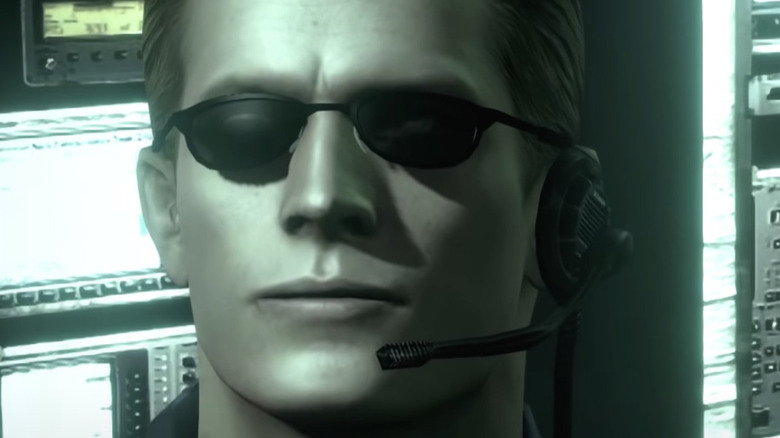 With all of the hoopla surrounding the upcoming release of "Resident Evil Village" and all its creepy, crawly enemies, it can be easy to forget about the survival horror franchise's humble beginnings. The critically lauded "Resident Evil" — released in 1996 on the original PlayStation — is widely considered to have laid the foundation for the entire survival horror genre of games. The title was so successful, in fact, that it eventually got its own "Director's Cut" edition, which added a few new difficulty modes and made some minor changes to certain assets. Still, Western gamers have never had a chance to play the fully uncensored version of the game — which, according to Kotaku, Japan was able to play in various forms — until now.
A ROMhacking.net user going by the handle Deli295 has released a fan patch for the original "Resident Evil" which restores various assets not present in the game's Western releases. These assets include "the original uncut FMVs from the Japanese version, alongside the full-color opening scene from the French and German Director's Cut release," plus a few rooms and music tracks that, for whatever reason, never appeared in the North American release. Although that may not sound like a lot, Deli295 claims that even more content will be added in the future.
This is big news for fans of "Resident Evil," as it basically compiles missing assets from every other version of the game in order to bridge the gap between releases. According to Kotaku, some of the previously missing assets compiled by Deli295 weren't even present in the game's Japanese "Director's Cut," and were instead relegated to either beta versions of "Resident Evil" or demos of the game. "Resident Evil" may have a long history of cut content — including tons of monsters that were left on the cutting room floor — but this fan patch is a step in the right direction for "Resident Evil" completionists.
You can download Deli295's fan patch via its ROMhacking.net listing.
Capcom's "Resident Evil" franchise — which celebrated its 25th anniversary on March 22 — has been having a truly killer year. The survival horror series' January showcase was chock-full of news, including a glimpse into a demo for "Resident Evil Village." The showcase also introduced fans to a brand new multiplayer game set in the "Resident Evil" universe, "Resident Evil Re:Verse," as well as a brief look at the upcoming Netflix movie "Resident Evil: Infinite Darkness."
The next mainline game in the series, "Resident Evil Village," will be available on both previous and current-gen consoles, as well as Steam, on May 7. A demo for "Resident Evil Village" is currently available to download — and thanks to fan demands, it will remain playable until May 9.