Epic CEO Admits The Truth About Epic Games Store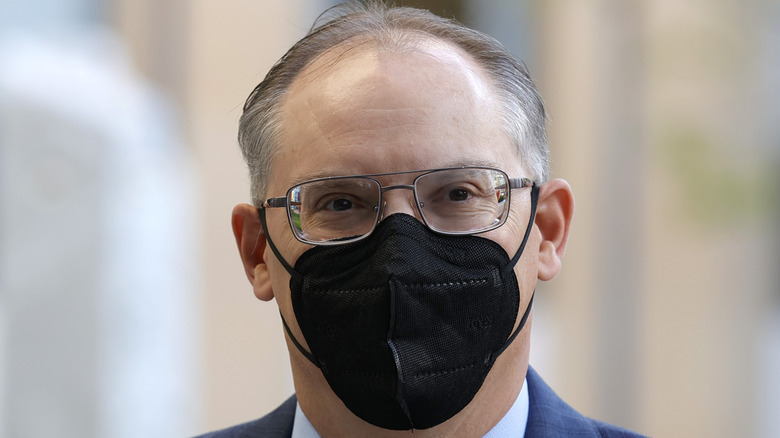 Justin Sullivan/Getty Images
It's no secret that gaming giants like Epic Games and Microsoft have recently been gathering exclusive titles under their belts. However, for the most part, the numbers behind the acquisitions have been kept under lock and key. Now, due to the current court battle between Epic Games and Apple, fans have an idea of just how much money Epic Games has spent on the free titles its storefront offers — and how that has not paid off, just yet.
As reported by The Washington Post, Epic Games spent $1.4 million on "Subnautica," the first game that was given away for free on the Epic Games Store. On the first day the game was available, there were an estimated 804,000 new accounts created on the Epic Games Store, proving that the gamble paid off in enticing new users.
Many more free games followed "Subnautica," and new user signups followed suit. Overall, it was estimated that 5 million new accounts were created on the Epic Games Store because of exclusive titles, and that each user cost Epic Games around $2.37 — which means that Epic essentially spent about $11.9 million on games that were offered for free. These figures have supported the idea that the Epic Games Store has not been profitable for Epic Games just yet, as CEO Tim Sweeney admitted in court.
How much the Epic Games Store has cost Epic Games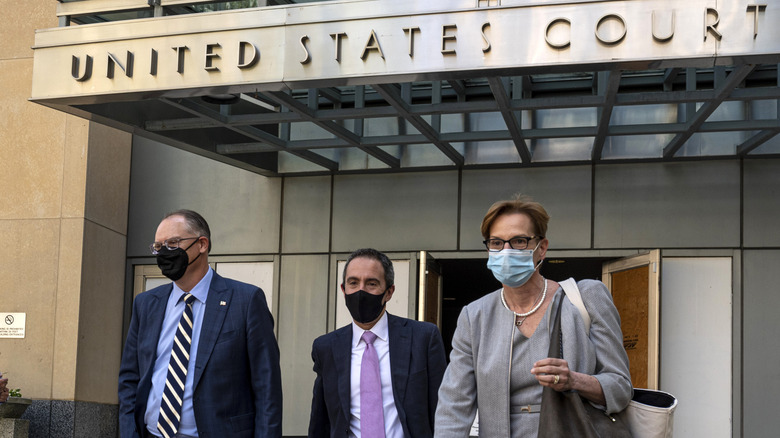 Bloomberg/Getty Images
According to The Washington Post, "the Epic Games Store is 'hundreds of millions of dollars short of being profitable' because of its upfront costs and is expected to become profitable 'within three or four years.'"
The idea was supposedly that many of the new users who came for free games would eventually become paying customers. This strategy helped to grow the Epic Games Store exponentially as it attempted to rival the Steam platform. Between free games and exclusive titles, The Washington Post reports, "when it came to cash flow, Epic Games Store cost the company a $359 million investment in the 2018-2019 period."
With that in mind, Apple has argued that Epic Games is solely "bent on lowering its costs." Apple's argument was backed by the fact that Epic Games initially sold "Fortnite" through the App Store. However, after Epic Games created a way for Apple players to purchase "Fortnite" V-Bucks outside of the App Store (thereby avoiding Apple's cut of the profits), "Fortnite" was removed from the store.