Apex Legends Season 9 Got Off To A Rough Start, But It Didn't Matter
"Apex Legends" launched Season 9 with hopes of achieving new heights, though it didn't expect to meet those heights amidst server issues. Players reported widespread crashes as devs scrambled to stabilize servers on release day. Complaints varied from endless loading screens to obscene matchmaking times.
Respawn actively updated the "Apex" playerbase as the dev worked to minimize the crashes. "In particular, our Marketplace service is struggling, which is restricting players to base Legends and limited skins," the developer posted on Twitter. "We'll keep these updates coming!"
Some customers demanded compensation for the inconvenience. Others defended the developers, like one user who said, "people with 0 knowledge on game development really shouldn't comment in times like this."
In the end, Respawn thanked the 'Apex' fanbase for its overall support: "Well legends, today did not go as planned to say the least. But we're pleased to announce that 'Apex Legends: Legacy' is now officially live. Appreciate you guys stickin' by us today. You're the true legends here." 
Respawn didn't elaborate on what exactly had caused the server issues. However, IGN speculated that the game's new 3v3 Arena mode lured in more players than the server could handle. The new game mode, which aligns with the game's new mission to "go beyond battle royale," was a major part of the new season's rollout. Season 9 has also introduced Valkyrie, a highly anticipated new playable character who ties into the lore of both "Apex Legends" and "Titanfall."
Apex breaks its concurrent player record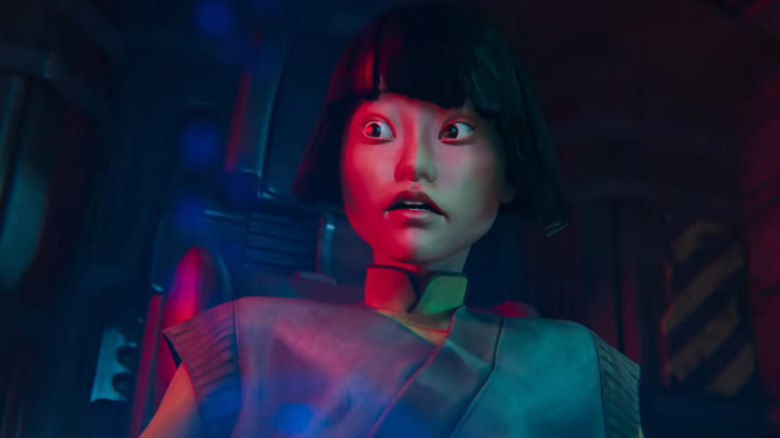 Luckily, the chaos didn't stop "Apex Legends" from breaking Steam records. According to SteamDB, "Apex" reached over 300,000 concurrent players in the past 24 hours. TheGamer reported that the number of concurrent players already shot past the battle royale's old record of 240,000 only hours before that. It's also worth noting that these numbers don't even take console players into account. In terms of records, "Apex" now sits right behind competitors like "PlayerUnknown's Battlegrounds," which reached 390,000 concurrent players at its 24-hour peak.
"Apex" might have reached its all-time high, but that doesn't necessarily mean it's going to stop there. The season just dropped, so popular opinion outside of server issues is still up for debate. "Our 'current players' charts still sort of look like an ongoing cardiac arrest," tweeted Ryan K. Rigney, Respawn's Director of Communications. "But by God we're setting records on 'Apex Legends' today."
In the meantime, Respawn warns players that they may still experience "intermittent server issues" until they can completely resolve the problem.