Mass Effect Fans Are Being Spoiled In A Good Way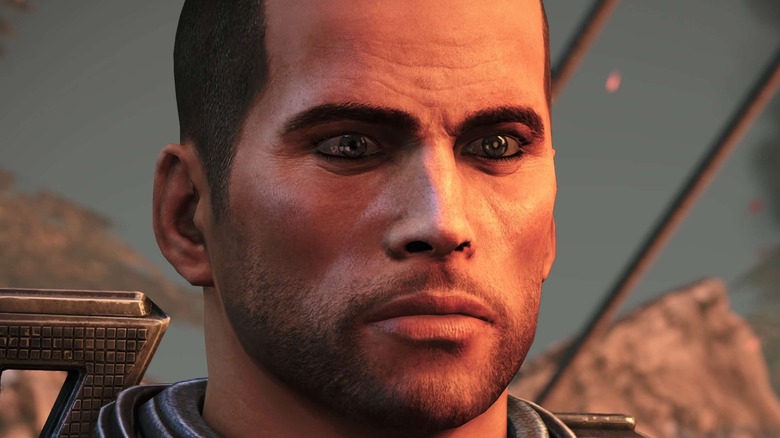 BioWare has surprised "Mass Effect" fans yet again, this time with a generous pack of goodies to celebrate the upcoming release of "Mass Effect: Legendary Edition." The remastered trilogy (sorry, Mass Effect: Andromeda) bundles the three main "Mass Effect" games into a graphically enhanced and improved gameplay experience that releases on May 14. Fans were already pleasantly surprised when the developer dropped the news about a remastered trilogy of the beloved series, but BioWare seems set on fueling this hype train to the moon.
The first treat on the list, the Custom Art Creator, lets fans bring to life their dream squad with a wallpaper of handpicked characters. Users can customize their art with a color-coded morality overlay, a backdrop of one of three iconic locations, and their favorite crewmates. Game Informer's Liana Ruppert has showcased her art creation, which features major characters Garrus and Thane at the top. Other fans saw this as an opportunity to create some silly compositions, including a Garrus-only squad.
BioWare has also compiled all of the soundtracks from the three games, along with a bonus track from the "Legendary Edition," and put them into one video for a smooth listening experience. The soundtrack video features animated character art throughout, starting with a serene scene of Liara typing away at her keyboard.
Even more free Mass Effect stuff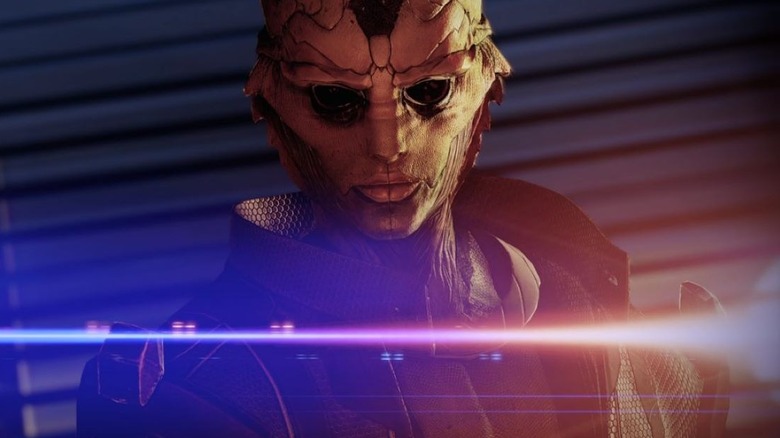 Then, in the most deluxe package of all, BioWare served up a suite of free downloadable content. Fans delighted in downloading the content, which was only previously available from the deluxe editions of Mass Effect 2 and 3, to finally experience what they missed out on. It comes with the 88 original tracks from the "Mass Effect" soundtrack video (and the exclusive Legendary edition track), a few digital art and comic books, and a lithograph of "Mass Effect's" signature ship, Normandy.
Heads up, though: fans should consider downloading sooner than later for this limited-time offer. The website warns that the content is only available until May 31, 2021 or "until download capacity is reached" — whatever that means.
These spoils along with "Mass Effect: Legendary Edition" will hopefully tide over fans until the new "Mass Effect" game, which follows the controversial ending of "Mass Effect 3." In a blog post from November 2020, the BioWare team shared that the game was still in an early stages of development.