What Corpse Husband Really Thinks About Lady Dimitrescu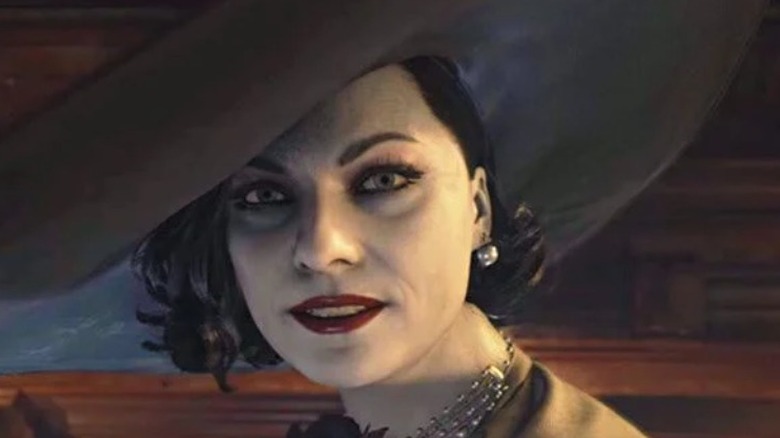 Popular streamer Corpse Husband has joined the ranks of Lady Dimitrescu fans. Like many gamers, Corpse found himself stunned by the giant, sexy vampire lady from "Resident Evil Village." The only difference between Corpse and most others is that his reactions were broadcast to the world in real time.
Corpse and fellow streamer TinaKitten teamed up to play the latest game in Capcom's "Resident Evil" series, but Corpse's reaction to Lady Dimitrescu stole the show. In a clip of the duo's encounter with the mistress of Castle Dimitrescu, Corpse and TinaKitten showed their love for the 9'6" Alcina Dimitrescu. From the first moments Dimitrescu appeared, TinaKitten began calling her "mommy," a joke which ran throughout the streaming session.
Corpse tried to shoot his shot with Lady D by telling her, "I have a pretty big channel, by the way." Unfortunately, she was too busy planning the death of Ethan Winters to notice. Once Lady Dimitrescu began discussing how she would eat Ethan Winters, Corpse asked, "Oh, it's a metaphor, right?" He then concluded that it didn't matter, stating, "Okay, I'm not completely out yet." 
Throughout most of the video, Corpse couldn't stop commenting on Lady Dimitrescu's hips. "The hip game," Corpse said after seeing Lady Dimitrescu sit on her vanity stool. Even after Lady Dimitrescu threw her vanity across the room, all Corpse could say was, "It's the hips for me."
Corpse and Tina earn their "simp cards"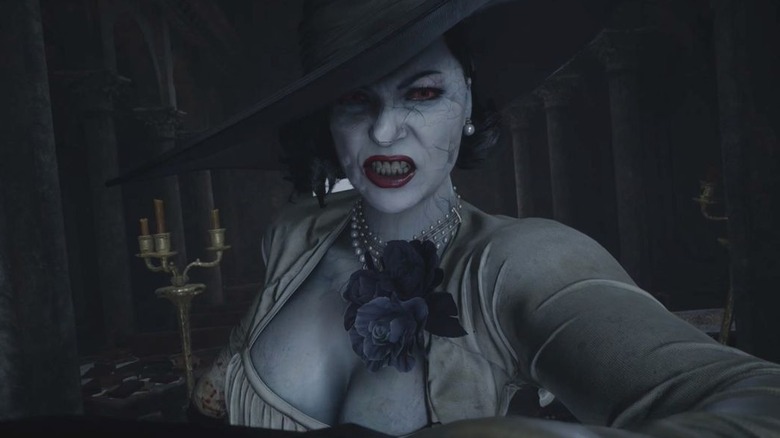 Corpse also took a moment to bring up lyrics from his most famous song, "E-Girls are Ruining My Life!" As Lady Dimitrescu grabbed Ethan Winters' throat, Corpse Husband mumbled, "Choke me like you hate me but you love me." He added, "Somebody turn it into a TikTok!"
Fans on YouTube loved seeing Corpse's honest reactions to the game. One fan commented that both TinaKitten and Corpse had earned their "simp cards" by fawning over Lady Dimitrescu, while another said, "can't wait for 'Big Mommy Vampires are Ruining my Life.'" 
The good news is that there may be more "Resident Evil Village" in Corpse's future. He asked his fanbase via Twitter if there's any interest in seeing him continue the game. Generally, responses seemed positive, with the majority of viewers wanting more of "mommy" on their computer screens, along with Tina and Corpse's commentary.
Some fans have speculated that Corpse might soon be taking a break from streaming, or streaming as his fans know it, because of struggles with his new popularity. However, considering the fun he seemed to be having while playing "Resident Evil Village," it's possible that Corpse might keep streaming for a while. After all, he wouldn't want to disappoint "Mommy," would he?