Esports Pro Retires For Second Time At Age 26
At the young age of 26, professional "StarCraft 2" player Yun "TaeJa" Young Seo has announced he is retiring from the esports scene. This is his second retirement altogether, arriving five years after his first retirement in 2016.
Seo's first retirement came when he joined the South Korean military. However, he told his fans, "I was able to spend four happy years on Team Liquid, thanks to fans who always cheered for me and showed me love, regardless of whether I was doing well or doing poorly." He would rejoin Team Liquid in 2018 after two years of military service.
On Wednesday, Team Liquid, one of the richest esports teams in the esports realm, issued another statement regarding TaeJa's second retirement. The statement reads, "It's hard to point at a specific aspect of TaeJa's game that made him so great as a player, simply because he did everything well." Team Liquid added, "in terms of pure talent and fundamentals, TaeJa stands among the all-time greats of StarCraft II."
TaeJa concludes the statement from Team Liquid by stating, "After Season 3 of GSL 2020, I had time to decide the future, And had decided to stop playing SC2 as [a] professional gamer." Although TaeJa states that he is both grateful to his fans for their support and that he will miss playing for them, he writes, "It's time to start a new chapter of my life, I'll get this though with my experience and knowledge which I got it from my pro gaming life."
TaeJa's statement and the future of StarCraft 2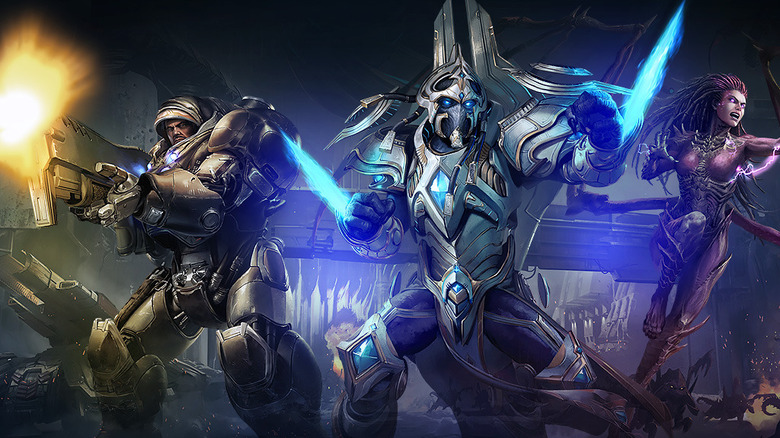 As far as TaeJa's reason for leaving goes, he says, "I can feel I want to play more, but the circumstances aren't good for me. I'm getting older, and my skill on SC2 wasn't satisfied as my expectation, so I decided this." However, despite TaeJa's own dissatisfaction with his skill, Team Liquid still states, "no player had returned from military service to achieve any meaningful success, but TaeJa was more talented than anyone who had returned thus far."
TaeJa's second retirement could well be a temporary one. Streamers before him have drifted in and out of retirement, and there's always a chance that he will return once more.
Despite TaeJa's exit, the "StarCraft 2" show will go on. Yet, the popular esports game is getting up there in age. Blizzard has teased that "StarCraft 3" could be in the cards, given enough demand from fans. With the current installment's esports presence losing a major figure, more fans may indeed clamor for another "StarCraft" sequel.