Xbox Teases A New Game That Will Blow Fan's Minds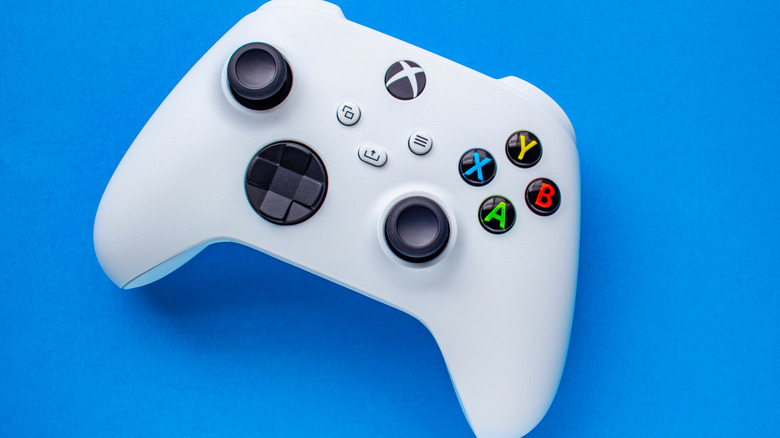 Shutterstock
The competition between Sony and Microsoft continues as both companies try to acquire more exclusive IPs. First, Microsoft bought ZeniMax Media, Bethesda's parent company, all but assuring that future "Fallout" games will appear exclusively on Xbox. While certain aspects of that merger are still up in the air due to outstanding lawsuits against Bethesda, the move is indicative of Microsoft's dedication to acquiring developers to make exclusive games for its consoles. To add to the excitement, fans have just caught wind of a new IP being developed by Microsoft. Well, sort of.
Xbox's Ben Decker, who heads up gaming at Microsoft, recently explained to GamesRadar+, "We have 23 studios across Xbox and Bethesda, working on 'Halo,' 'Forza,' 'Fallout,' and new IP that we haven't even talked about yet that's gonna blow your mind." Perhaps the news of a new IP at Xbox is more mind-blowing than anything else, especially considering all the titles in production that fans already know about. 
Decker didn't offer any insight into if the new IP would be exclusive to Xbox consoles or not. Fans might want to hold onto hope that the new IP will make its way to other platforms, though, especially if the new IP is as mind-blowing as promised.
Exciting things on the way for Xbox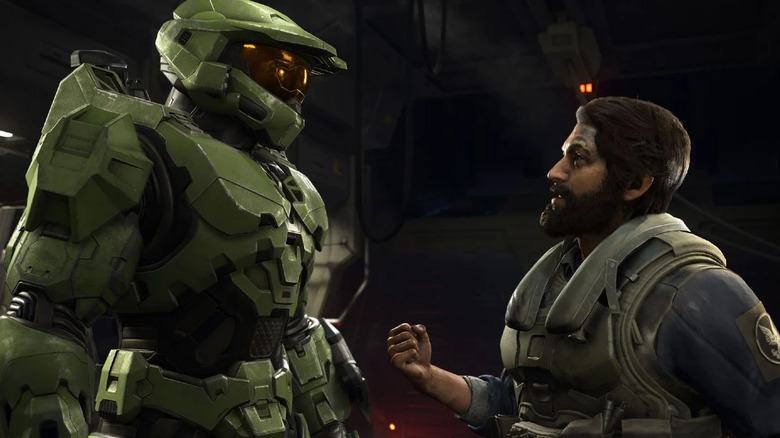 In 2020, Phil Spencer said in an interview, "Great games should be able to be played by as many people as possible." Hopefully Microsoft considers this in the future, and opens up its games to other platforms. That being said, exclusivity seems to be the name of the game in the future of consoles.
Gamers already know about several titles coming to the Xbox in the future. Even though "Halo Infinite" was delayed, recent hiring news at Xbox has given fans hope that an announcement might be on the way soon.
In March, fans began to speculate if more games would soon arrive on Xbox. The company's director of program management, Jason Ronald, teased this in an interview, saying, "Not all games that are releasing this year have been announced." Gamers began to wonder what titles might be on the way, and if those games would be exclusive to the Xbox. However, it may be unlikely that the new IP Decker teased will release this year.
That being said, Microsoft can keep a secret. After months of secrecy, Microsoft finally revealed that its secretive project, The Initiative, is working on a new "Perfect Dark" game. The company kept this information hidden for months, even as it hired more and more high profile developers to join The Initiative team.
Fans will simply have to wait patiently for news about Microsoft's new IP. Until then, let the speculation begin.