Spider-Man Changed Ratchet & Clank: Rift Apart Forever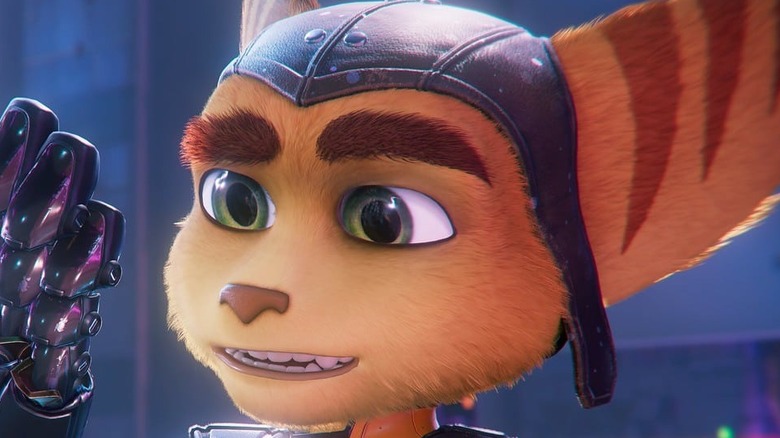 The release of "Ratchet & Clank: Rift Apart" is less than a month away, and developer Insomniac Games has been sharing a ton of information about the game and the process behind making it. Mike Fitzgerald, core technology director at Insomniac Games, recently talked to The Verge about how building the "Spider-Man" games for PS5 helped with the development of "Ratchet & Clank: Rift Apart." Specifically, the remaster of "Marvel's Spider-Man" and the production of "Miles Morales" helped create the seamless transitions between dimensions in "Rift Apart."
Advertisement
"I would even say some stuff that is essential to the 'Spider-Man' game turned out to be cool for 'Ratchet,' and then has some awesome quality effect on that game that we maybe wouldn't have put in if we'd only been making 'Ratchet,'" Fitzgerald told The Verge.
Fitzgerald went on to explain that in "Spider-Man," the tech was designed so that the game world of New York would be populated as a player moved towards it in the environment. If a player was in downtown, they could see Midtown, but much of it wouldn't be loaded in. As a player moved towards it, those areas would be loaded in seamlessly.
Packing in more content and quality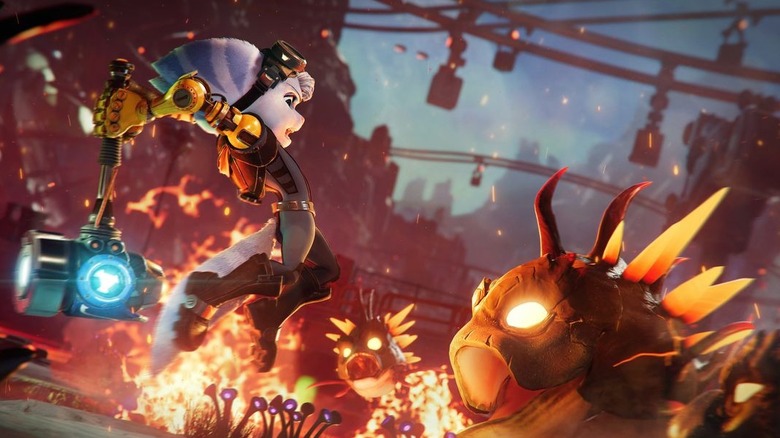 In previous "Ratchet & Clank" games, Fitzgerald explained, a level would load in its entirety and players would play — simple as that. Using the new technology available to the developers, "Ratchet & Clank: Rift Apart" will do a similar thing to " Marvel's Spider-Man," only fully loading the specific area players are in. According to Fitzgerald, this allowed them to "pack more and more density and content and quality in every corner." Of course, this type on instantaneous loading is possible because of the SSD in the PS5.
Advertisement
"We unload the things literally behind you from a camera perspective," Fitzgerald said. "If you spun the camera around, we could load them before you see that." This is one of the more subtle possibilities granted by the SSD, beyond games just loading extremely fast, he said. He also said that despite Insomniac Games already releasing three titles for the PS5, there is still much more to learn and get out of the SSD.
Fans don't have to wait too much longer to play "Ratchet & Clank: Rift Apart," as the game releases on June 11, exclusively on the PlayStation 5. Despite the numerous amount of video game delays in 2021, players shouldn't have to be worried about "Ratchet & Clank: Rift Apart" getting delayed, as Insomniac Games has already announced that the game has gone gold and is ready to ship.
Advertisement