FIFA 21's Latest Addition Is Earning Fans' Respect
For a while, things kept getting worse for EA Sports and "FIFA 21." Not only was the company involved in a class-action lawsuit over a purported effort to increase loot box sales, but more recently there was a "FIFA" scandal involving company employees under investigation for selling the game's FUT cards directly to consumers. Although the publisher's reputation may have recently taken a hit, the latest addition to the popular soccer game is earning a lot of respect from fans.
Today, EA announced that in remembrance of Kiyan Prince on the 15th anniversary of his death, the company is adding him to "FIFA 21." Prince was a talented soccer player who was a member of the Queens Park Rangers Under-16 team, and he had a promising career ahead of him.
The Kiyan Prince Foundation website described him as having a "loving nature," that "made him step in and defend his friend who was being picked on by another youth." This gesture sadly spurred the aggressor to fatally stab Prince, who died at age 15. The Kiyan Prince Foundation was subsequently founded to raise awareness of knife crime.
Over on Twitter, gamers are already sharing their appreciation for the addition of Prince to the roster. One user wrote, "by putting forward his story, people are encouraged to help prevent this issue as much as possible in the future. Great idea if you ask me." Another said, "This is amazing, huge respect." The thread is filled with similar sentiments.
A touching tribute to Kiyan Prince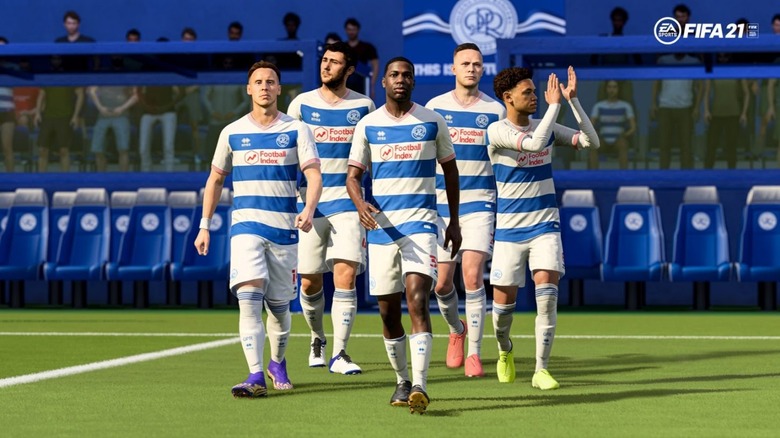 EA Sports
Fans can play as Kiyan Prince in Kick-Off and Career Mode, where he is represented by a rendering that imagines him as he would look today in both physical appearance and playstyle. According to EA, "he and friends always joked about him [being in FIFA] one day." Because he was a rising star who would likely have wound up in the franchise had his career continued, EA felt this was the perfect way to honor his memory.
Prince's inclusion in the game has been handled with utmost care. As the EA announcement explains, the company collaborated with his father to generate an accurate representation of what he would have looked like at 30 years of age. The company also partnered with others who knew Prince's playstyle, infusing player avatar with the correct performance stats. For those who have the next-gen upgrade of "FIFA 21," it will really feel as if Prince is still playing his favorite game.
For PC players, Kiyan Prince is now ready to join the team. He will be arriving on the PS4, PS5, Xbox One, Xbox Series X|S, and Google Stadia tomorrow.