Fan Creation Lets You Play Overwatch 2 Early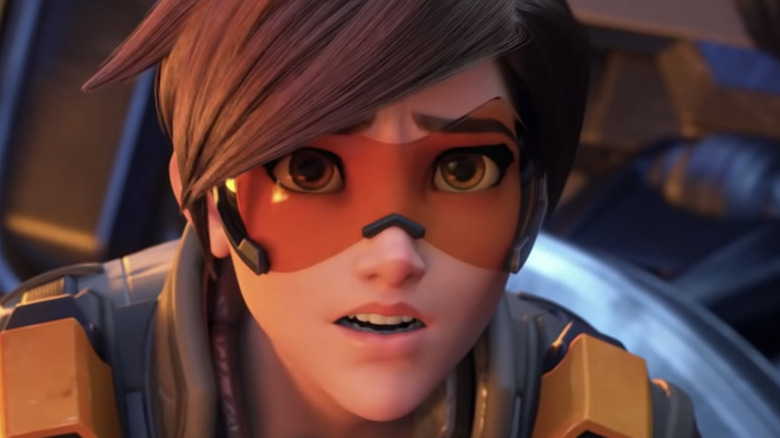 In the pantheon of highly anticipated titles missing their release dates, "Overwatch 2" looms large. The follow-up to 2016's beloved hero shooter, Blizzard's "Overwatch 2" is experiencing a lead-up like no other, with fans watching from the sidelines as key figures come and go and major gameplay elements are reworked. But even with all of these changes, one thing remains the same: "Overwatch" fans are chomping at the bit to get their hands on the next game in the series, especially following May 20's action-packed "Overwatch 2" Developer Livestream event. Lucky for them, then, that an enterprising gamer has thrown together a little somethin' somethin' for fellow fans: a playable interpretation of "Overwatch 2."
Using Workshop Mode — a customizable script-based system that allows matches to run under specific conditions — Reddit user u/ajfis3 has built an interpretation of how "Overwatch 2" might run, given the details players know about the game thus far. For example, ajfis3 altered matches' player limit from 6v6 to 5v5, following the official "Overwatch" Twitter account's announcement detailing this change in the upcoming game. The "Overwatch" aficionado also altered some gameplay mechanics, added passive abilities, and flat-out removed certain characters from the roster, taking into consideration their absence from the gameplay shown off during the developer livestream.
Though little more than a fun fan project, users on both Reddit and its Workshop Codes listing seem genuinely psyched to be able to try out ajfis3's rendition of the upcoming title — "upcoming" being the operative word here.
How long until fans can play the real Overwatch 2?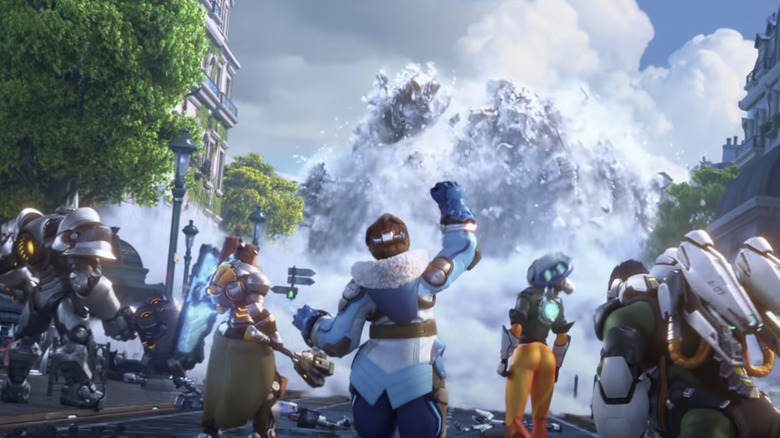 Initially announced during BlizzCon 2019 — complete with a whopping eight-minute cinematic trailer — "Overwatch 2" is sure to be a bombastic thrill ride for both longtime fans and new players alike. What is less sure, however, is players will be able to jump back into the fray anytime soon, as Blizzard has yet to announce a date — or even a specific release window — for the hero shooter.
As recently as January, key positions — including lead mission designer and lead game producer — seemed to still be open on the "Overwatch 2" development team. This would seem to suggesting that, at least up until that point, a good chunk of the game hadn't even been started yet.
Compounding these apparent development tribulations was the April 2021 announcement that "Overwatch 2" director and 19-year Blizzard veteran Jeff Kaplan would be leaving the company. Thankfully, Blizzard was quick to fill his role with Aaron Keller, who claims to have "a lot of big plans" for the development of "Overwatch 2."
All that fans can do is keep their ears to the ground in hopes that Blizzard — a company that's suffered its fair share of blunders — keeps the massive playerbase of "Overwatch" in the loop about gameplay updates and an inevitable release date for "Overwatch 2." In the meantime, at least there's a decent facsimile available in the form of ajfis3's "Overwatch 2" build.