There May Be A New Handheld Console On The Way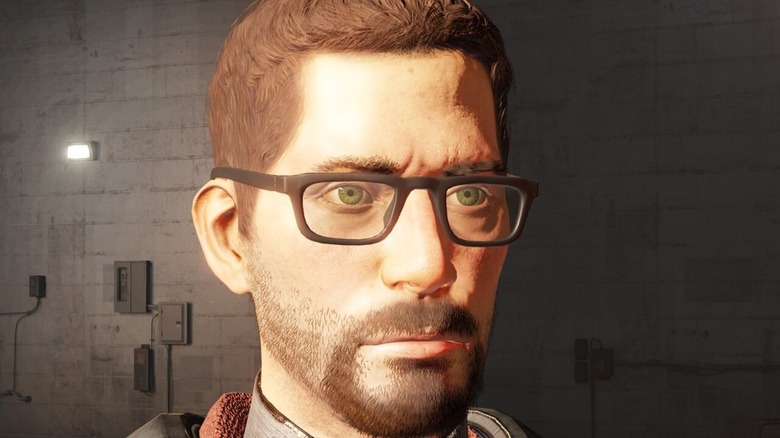 While other PC stores like the Epic Games Store have crept up to Steam in the face of backlash, Steam is still the go-to store for many PC gamers. Steam and its owner, Valve, have attempted to get into hardware in the past with the Steam Controller — however, it didn't take long before the company took it off the market. Now, it looks like Valve is coming back to the hardware side of gaming — this time with a handheld console.
Earlier this month, Valve CEO Gabe Newell teased that Steam may make its way to consoles by the end of the year. At the time, no one knew if that meant the store itself would be accessible from already established consoles or if certain Steam-exclusive games would be coming to consoles.
Now, according to a popular Steam data miner, fans might see an entire handheld Steam console in the future. Pavel Djundik took to Twitter to share some information from the recent Steam updates, including information about a project codenamed "SteamPal." 
SteamDB, a Twitter account dedicated to following any and all news about Steam and Valve, expanded a bit more on the findings, including the possibility of Steam's own handheld featuring a "quick access menu" and multiple settings for "airplane mode, wifi, [and] bluetooth" options.
Rising from the ashes of the Steam Machine
According to Ars Technica's Sam Machkovech, "multiple sources ... have confirmed that the hardware has been in development for some time." Machkovech also revealed some detailed information about the console, saying that it's "an all-in-one PC with gamepad controls and a touch screen."
Additionally, there's word that the console may have "the option to 'dock' to larger monitors via its USB Type-C port." Sound familiar? The Nintendo Switch might be getting some serious competition.
Of course, although this information has come from reliable sources, nothing has been confirmed from Valve just yet, so this can still be taken with a grain of salt. The project is still in development and could change over time. In fact, when Djundik first found the coding, it was widely accepted that this would be another controller attempt from Valve. Even Djundik called it a controller in his original Tweet. 
This wouldn't be the first attempt from Steam to create a console. Although the company gave the console market a valiant effort with the Steam Machine, it failed for several reasons, including a restrictive OS. Maybe a handheld platform is just what the company needs to rise above the competition.