EA Has A Surprise Hit On Its Hands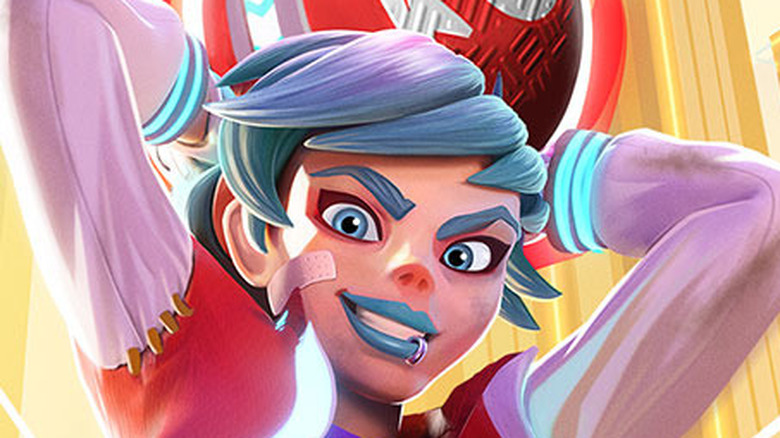 "Knockout City," the EA's action-oriented multiplayer dodgeball game, has had an incredibly successful launch. Velan Studios has just announced that during the game's 10-day free trial, which was called the Block Party, a stunning 5 million people played the game. Now that the free trial period has ended, Velan has decided to keep the party going. New users now have the ability to play the game for free until they level up to Street Rank 25, since the company feels that this is a game you really need to play in order to understand how great it is.
Advertisement
The new free trial works similarly to the Block Party, with almost all of the game's features available to players during the trial period. For instance, you can unlock cosmetics and play both regular and competitive modes. The only thing you can't do during the free trial is join a dedicated crew or create a private match, but that still gives you plenty of opportunities to see what the fuss is all about. 
The game is also included in EA Play and Xbox Game Pass Ultimate subscriptions, so anyone with those services can play some extreme dodgeball at no extra cost.
Knockout City may be changing the game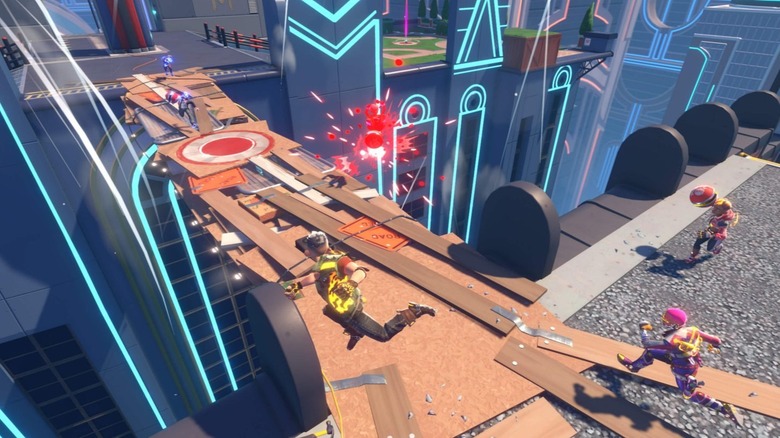 For those out of the loop, "Knockout City" is an arcade-style dodgeball multiplayer game. The game was originally announced during a Nintendo Direct earlier this year, and people were immediately intrigued by its wacky marketing. 
Advertisement
Since its release, the game has received solid reviews from professional critics. IGN gave it a 9/10, with critic Jarrett Green writing, "'Knockout City' is one of the best team-based PvP games to come out in years. It's a fresh take on the American schoolyard staple that proves that lowering the mechanical bar for entry doesn't have to come at the cost of deep tactical gameplay."
While free-to-play seems to be the best way for multiplayer games like this to succeed, EA has traditionally been averse to the model. The only non-mobile free-to-play title EA has in its roster is "Apex Legends," which is arguably one of the more successful EA multiplayer titles in recent years. EA attempted to release another small multiplayer-only title last year, "Rocket Arena," but that game quickly lost its playerbase. There's a chance the success of "Knockout City" and its free trial will make EA more willing to get these smaller titles that need a playerbase to succeed in people's hands — without the need to drop $20 to $30.
Advertisement
EA's next multiplayer title, the new "Battlefield" game, should be getting a full announcement on June 9. EA has said that this new title will take full advantage of next-gen hardware, allowing for more players per match.