Battlefield's Next Chapter Left Out A Surprising Mode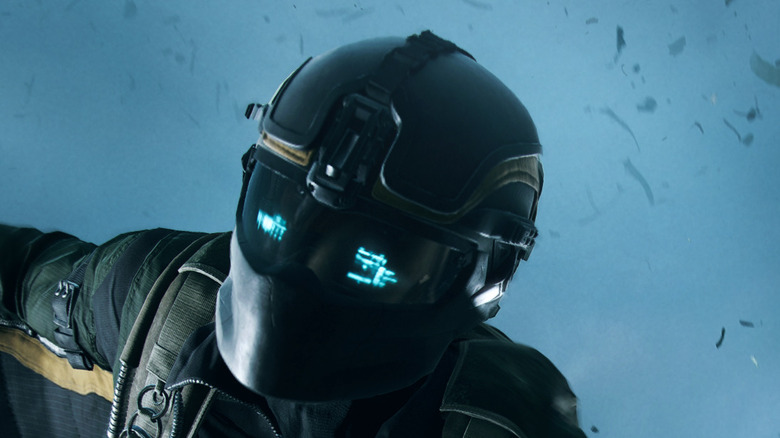 After months of leaks and rumors concerning the next entry in EA's popular shooter series, "Battlefield 2042" has been officially revealed. While the announcement showed off the massive battles the series is known for, there were certain modes missing from the reveal, and fans have taken notice. 
Advertisement
EA has confirmed that "Battlefield 2042" will not feature a story campaign and, perhaps more surprisingly, will not have a battle royale mode. And as reported by the Washington Post, game director Oskar Gabrielson confirmed during a media-only preview for the title that there are no plans to bring a battle royale mode to the game in the future.
In a PlayStation Blog, EA confirmed that "Battlefield 2042" will have three main pillars of gameplay: All-Out Warfare, Hazard Zone, and an unnamed third mode which will be formally announced at the EA Play event on July 22. 
All-Out Warfare is the classic "Battlefield" mode everyone expects, with conquest and breakthrough modes for up to 128 players on PC and next-gen consoles. Hazard Zone is described as an all new high-stakes mode in which squads are drop into the Hazard Zone. EA will give more details about Hazard Zone later one, but the publisher wants to make it clear that it is not a battle royale mode, despite the description.
Advertisement
A focus on multiplayer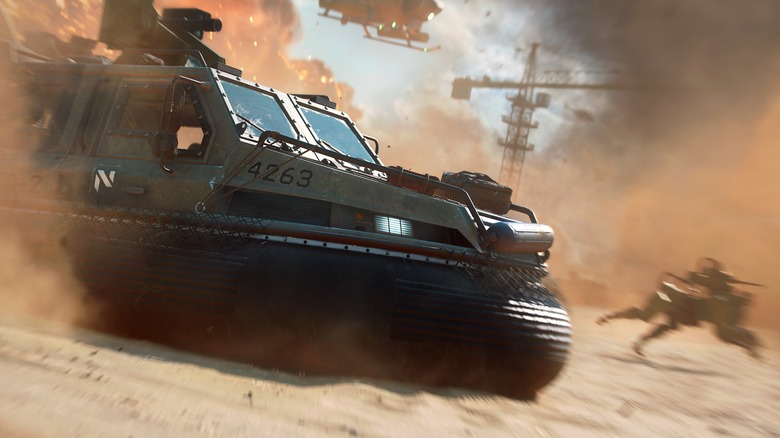 "Battlefield 2042" is focused entirely on multiplayer, which is why it also does not feature a story mode. The main All-Out Warfare mode will offer seven maps at launch, each featuring dynamic weather for chaotic and interesting matches. Xbox One and PlayStation 4 lobbies will be limited to 64 players, similar to previous iterations of the series. The next-gen consoles and PC versions of the games will support 128 player lobbies.
Advertisement
While it sounds like Hazard Zone has the potential to scratch the battle royale itch, it seems odd that EA is so averse to adding such a popular feature. Battle royales have become standard fare in first-person shooters ever since "PlayerUnknown's Battlegrounds" hit it big on Steam. Since then, titles like "Fortnite" and "Call of Duty: Warzone" have been wildly popular and have offered different takes on the concept.
In the current market, two types of shooters dominate the space — battle royale and tactical round-based games like "Valorant" and "CS:GO" — and the top shooter titles on Twitch typically fall into one of the two categories. There is plenty of time for EA to change its tune on battle royale, but for now, don't expect any traditional hot-drops in "Battlefield 2042."
Advertisement